Occasionally, you may notice that data coming through from Google Analytics looks off. Pages will be listed as having zero traffic, despite showing traffic in the Google Analytics app. Or, if you selected the audit option to 'extract and crawl URLs found in GA', you will see a bunch of orphaned URLs coming through from GA: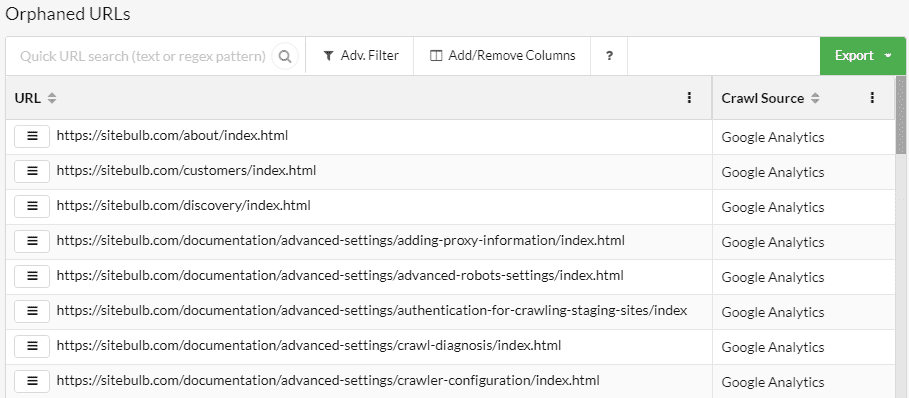 This is due to a curious setting in Google Analytics, which will be set up with 'index.html' in the View settings for 'Default page', like this: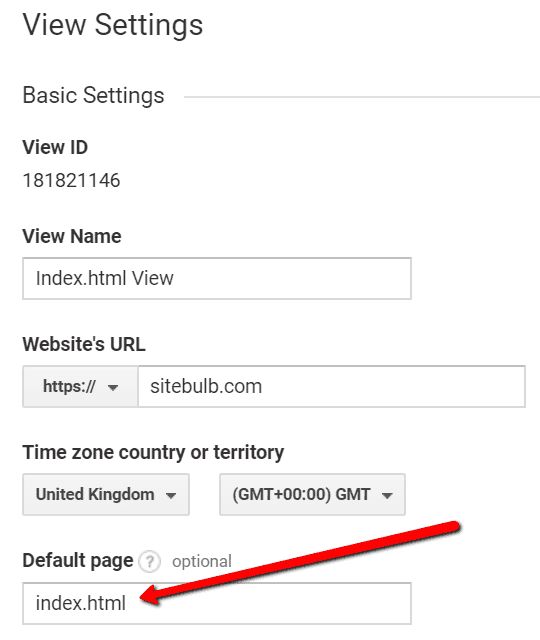 The Analytics reports essentially add /index.html to every path: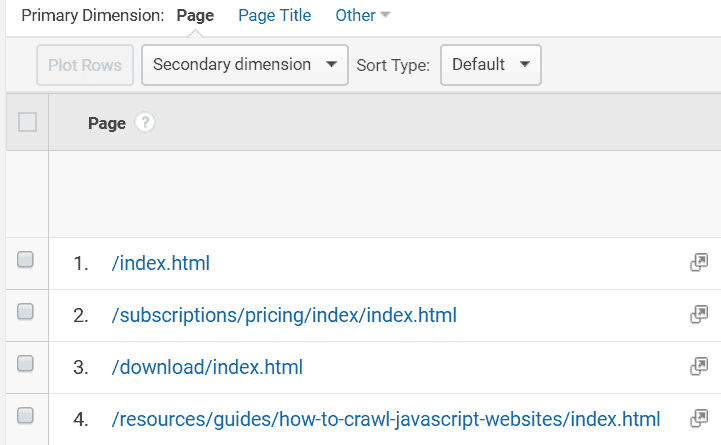 Since these pages actually do not exist, when Sitebulb comes to match the URL with the data pulled back from the Google Analytics API, the URLs do not match, so your report ends up full of 0s.
In order to avoid this, Sitebulb will detect the default page and give you the option to remove it when matching data or extracting data from GA. By ticking this box, you are instructing Sitebulb to ignore the 'index.html' portion of the returned path, which cleans up all the data nicely for you.