Sitebulb recently picked up two awards at the 2018 US Search Awards:
Best Search Software Tool
Best Software Innovation
The US Search Awards are widely considered the most prestigious awards in our industry, so to be recognised at such an event makes us extremely proud.
Best Search Software Tool
We were thrilled to win this award, considering we were up against some of the biggest and most established players in the industry.
Here are the judges comments:
"The judges thought Sitebulb have one of the best new and powerful SEO tools that allows everyone, from freelancers to huge agencies, to perform effective SEO analysis. It is impressive that the tool is always changing, constantly being updated & improved."
Here we are collecting the award: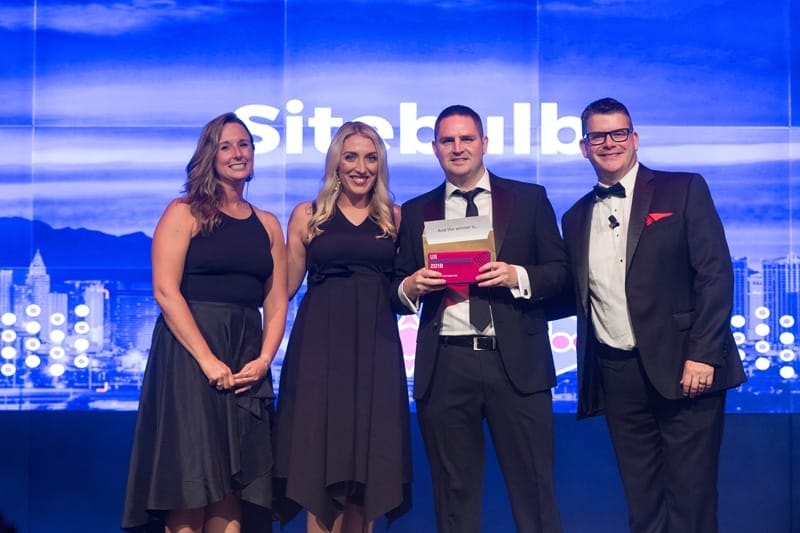 Best Software Innovation
This was awarded for a specific feature within Sitebulb, our trademark Crawl Maps, which allow users to visualize site structure within an intuitive and compelling interactive environment.
Here are the judges comments:
"The judges thought Sitebulb's Crawl maps were unique and impressive. They found their approach to sitemap data fresh and new, helping to solve an obvious issue."
Here we are collecting the award: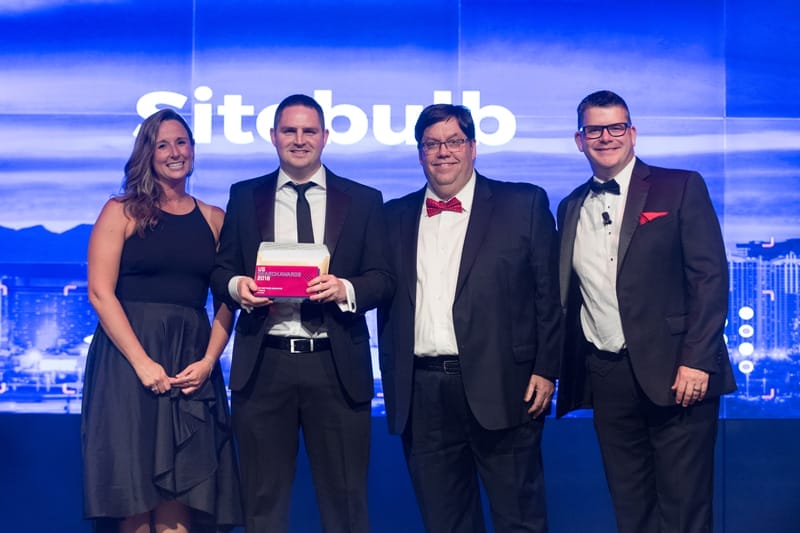 A Short Thank You
Of course, we'd like to thank Don't Panic for putting on such a fantastic event, and for the judges hard work and diligence in shortlisting and choosing the winners (and for voting for us!). But we'd also like to thank the search community for all the support they have given us in the last 18 months.
To put it simply, we wouldn't have been able to create a product of anything like the quality of Sitebulb without the help of the community. We are a two man team, and so we've been absolutely reliant on the support of the community, both to help us scale testing during the early days, and to provide ongoing ideas and feedback as we evolve the product.
We are both self-taught SEOs, and throughout our careers we have embraced the amazing, supportive community that fits around the world of search. We can't overstate the impact the community has had on both of us, and just how much it has given us.
To be recognised by this community as a product worthy of winning Search Awards gives us an enormous sense of pride, and we truly feel that, through our software, we have given something back to this community that has given us so much.