You can invite other users to Sitebulb Server via the use of secret keys. Using a secret key and your server details, any user will be able to connect to your server via their desktop install of Sitebulb (with a Pro or Lite license).
Please note that this can only be set up when you are connected to your server via the Admin secret key.
Once connected, click the purple Server Settings button at the top of the projects list (if you do not see this button, you are not connected using the Admin secret key).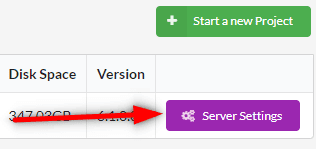 From here, navigate to the tab marked Secret Keys, which is the method used to authenticate the server so that only people who know a key can log into it - which enables 'permitted' Sitebulb desktop users to connect to your server, while ensuring it remains secure.
Add the name of a team (or individual) in the box, then hit Add Key, which will assign an automatically generated unique 16 digit key.
You can then share this key with other team members using the Invite User button.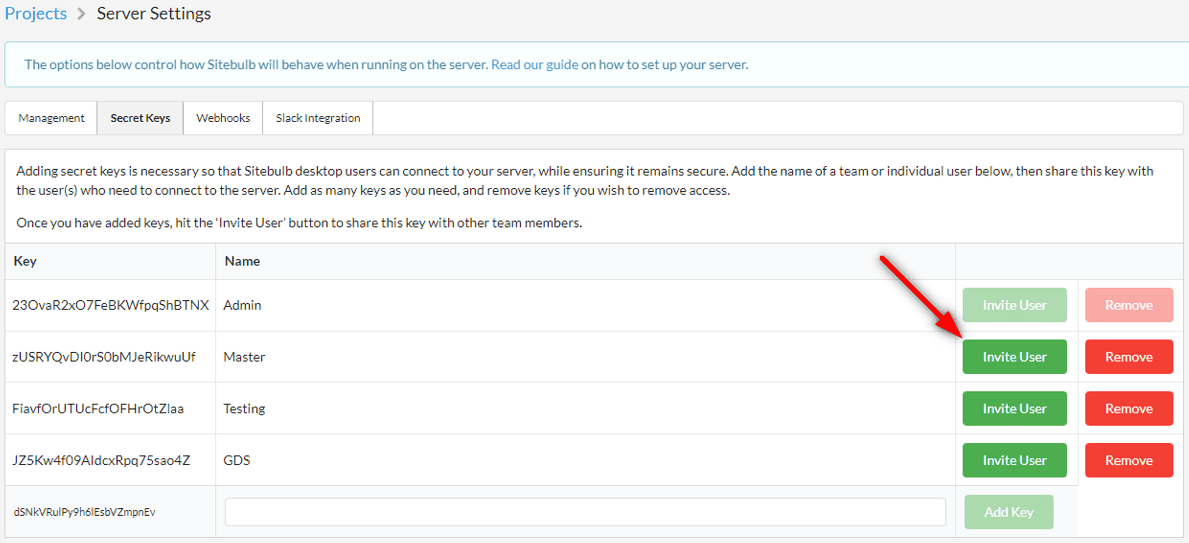 This will allow you to enter the name and email address of the user you wish to invite, and then email them the secret key and server connection details by hitting Send Key.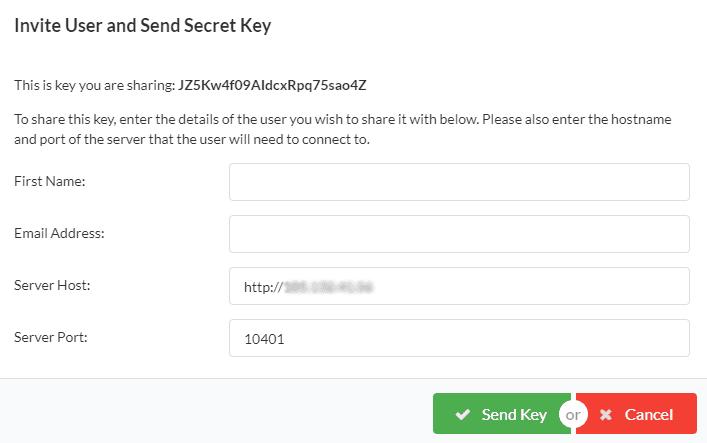 Add as many keys as you need, and remove keys in order to remove user access (e.g. if someone leaves the company).