Within Sitebulb, every time you crawl a website, it is saved as an 'Audit', which is essentially the crawl data, analysis and reports. Audits are organized into Projects, so in order to start an Audit, you need to set it up as a Project.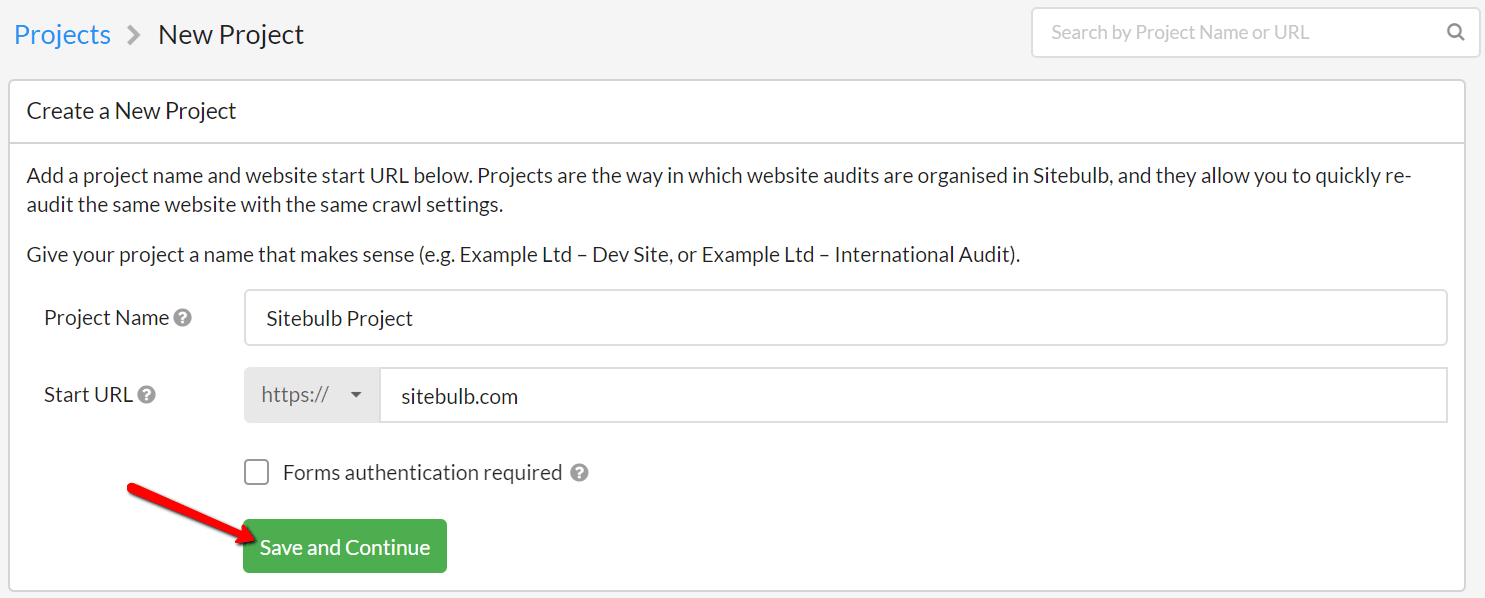 Give your Project a name, and enter the Start URL, which is simply the URL from which Sitebulb will begin crawling. Typically this will be the homepage of the domain you are auditing.
Once you hit 'Save and Continue', Sitebulb will perform some 'pre-audit checks', and then take you to the Audit setup screen.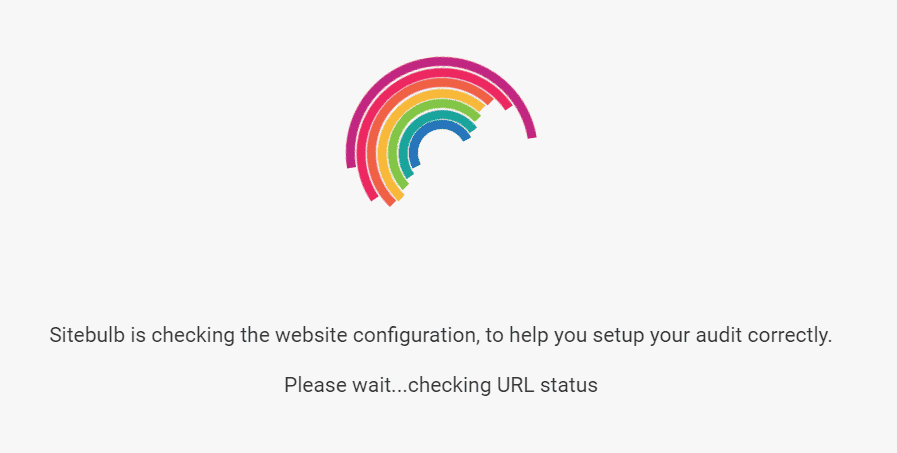 The purpose of the pre-audit check is to identify any potential issues that may hamper Sitebulb crawling the website, and help advise you which settings to use.
For most websites, the default settings are fine to use:

You are then able to choose from the range of data analysis options;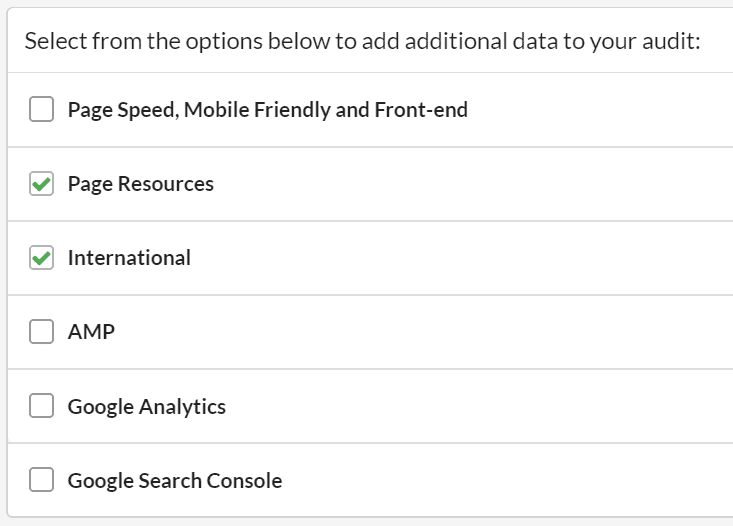 If you are not sure what any of the analysis options mean, you can hover over the little question marks for a brief description.
Once you have finished going through the setup options, hit Start Audit which will start the Audit running.
This will also create your new Project, in which your Audit will live, once the Audit has completed running.