Sitebulb allows you to build PDF reports for any single report, or for all the reports all at once. With just a few button clicks, you can generate a highly professional and comprehensive PDF report, for a variety of different use cases.
Full Audit PDF Reports
You can build a PDF report of the entire audit, which enables you to quickly build a professional, formatted PDF report that encapsulates the audit for presentation. You hit the 'PDF Report' button in the top navigation bar.

You can configure many aspects of that information that gets printed - from specifying the exact reports you wish to include, to whether you want to include charts and data tables. This gives you the freedom to produce exactly the audit report you want for your specific use case.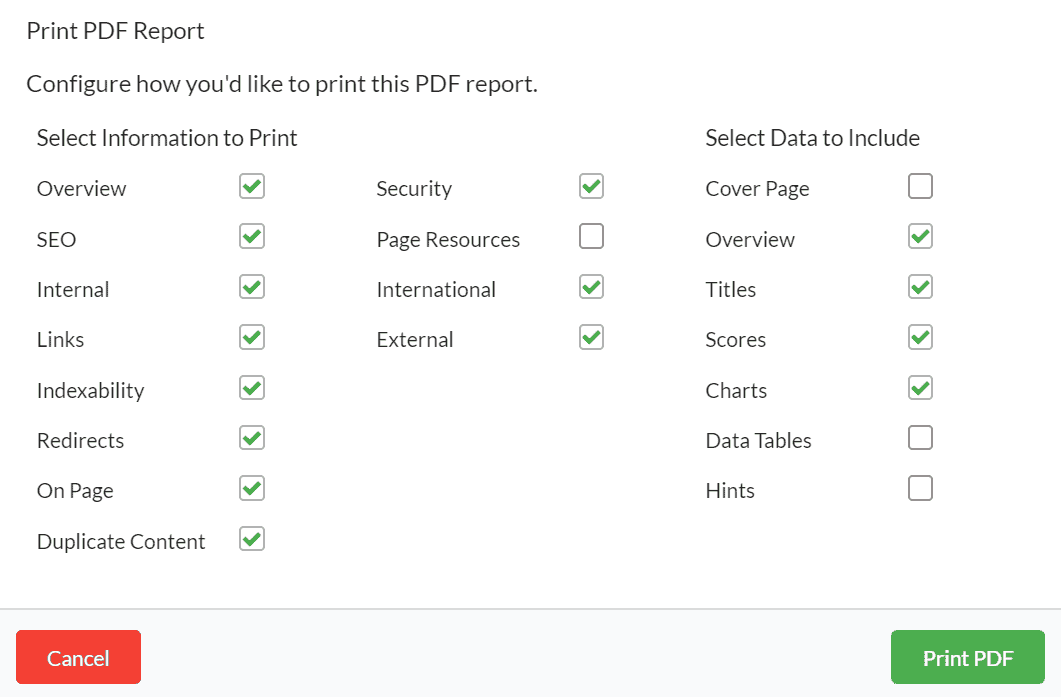 Single PDF Reports
You can also build a report that only contains the data from a specific report in Sitebulb.
Navigate to a report, for example 'Links', and you are able to produce a PDF report which just contains links data, by clicking the Printable PDF button in the top right:

Again, you can customise which data will be shown on the report, so you can set up the reports exactly as you want them: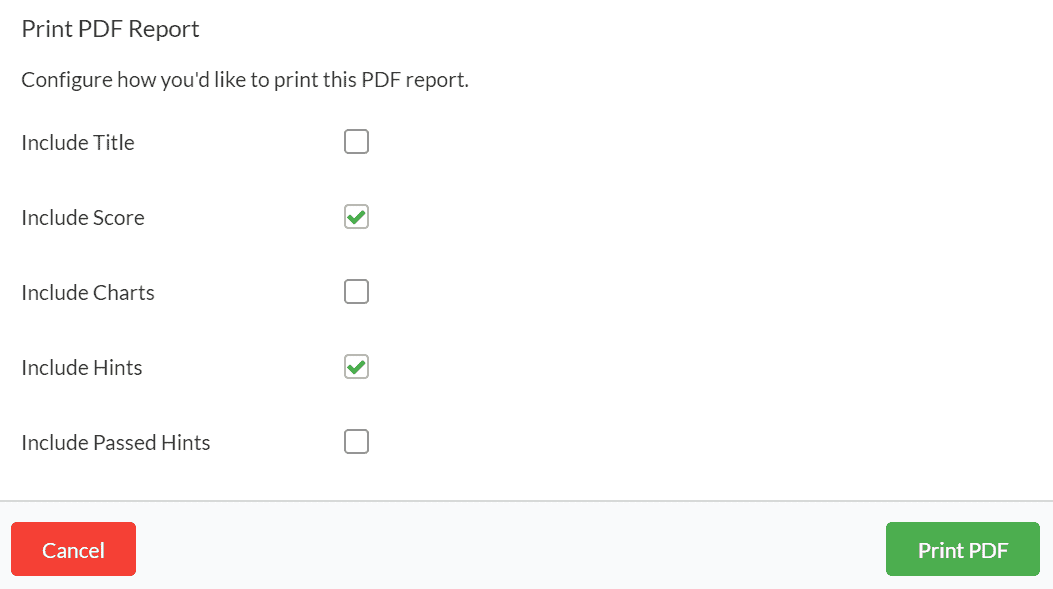 Use Cases
The flexibility of the PDF reporting in Sitebulb mean that you can generate different types of reports for different scenarios; as you can pick and choose exactly what you want to include for the specific situation:
Monthly client reporting
Prospecting - sending reports to potential clients then follow-up
Lead generation - allowing potential clients to sign up for a sample report
Sharing among internal teams