Once your crawl has finished, you will be presented with the audit report, which starts with the Audit Overview. From here you can navigate to other areas of the audit and explore the data that Sitebulb collects.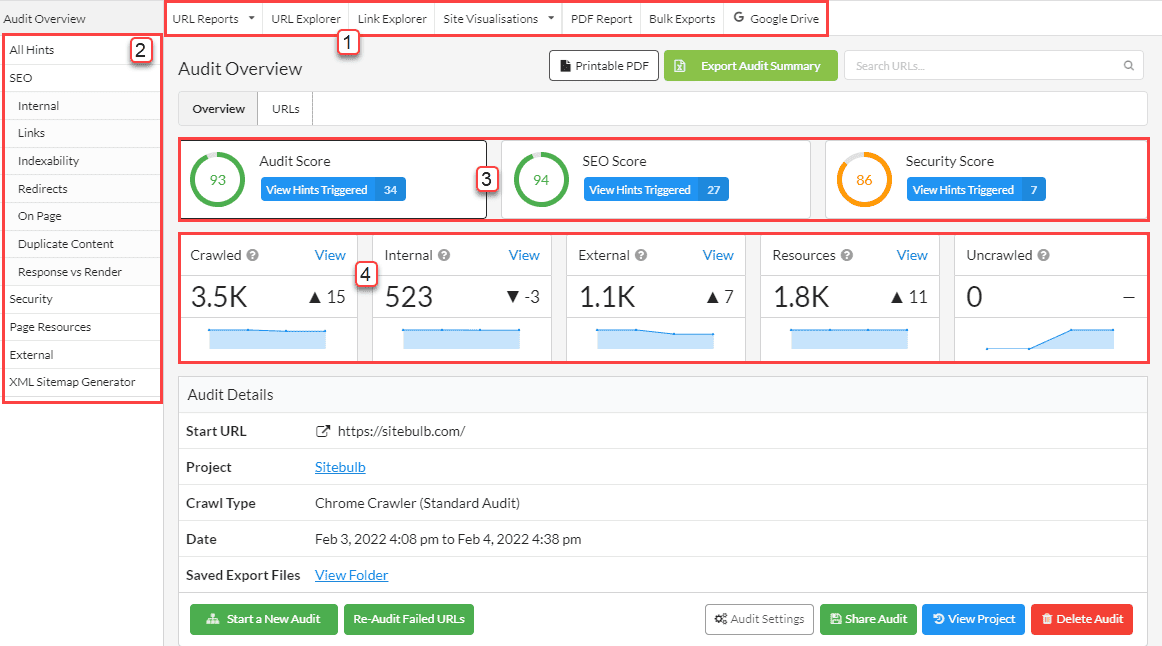 The options at the top contain lots of different ways to access the data, such as exploring crawl data via the URL Explorer, exporting to PDF format, or visualising the data in Site Visualisations.
The options along the left hand menu are the various reports that Sitebulb generates. This will change depending on the audit options you select when setting up the audit.
The scores show you a high-level interpretation of how well optimised the website is, and areas that may need a bit of work.
A summary of the core crawl data, and options to 'View', which allows you to jump directly into a list view of the data.
The general workflow that we expect users to follow is to explore the reports along the left, one by one, which contain advice and insights for different areas of optimisation, contextualised within the area you are exploring.