Customer Story

How Cross Border Digital Uses Sitebulb Cloud to Better Serve Enterprise Customers
with Charles Coxhead, Managing Director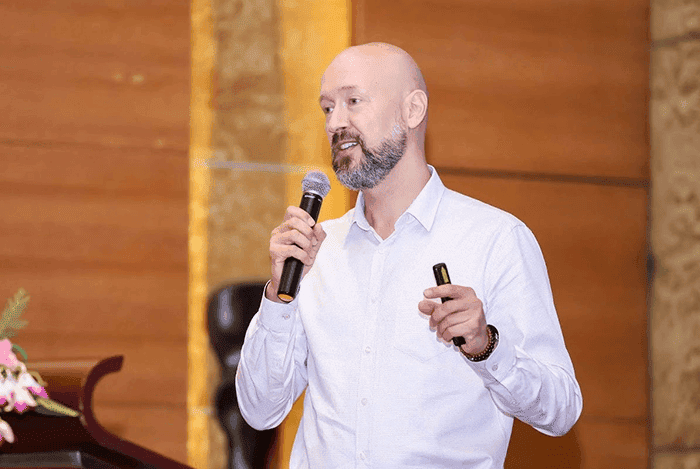 Since Cross Border Digital started using Sitebulb Cloud, they've been able to offer enterprise levels of service, without enterprise levels of cost.
The Client
Cross Border Digital is a web development and SEO agency which provides services to Chinese companies in the cross border market, ie. Chinese companies going international. We spoke with the Managing Director of the business, Charles Coxhead, on how they use Sitebulb Cloud to maximise their client offerings.
The Challenge
Cross Border Digital's main sales office is in Shenzhen, China, and they also have team members in Beijing and a remote team in the Philippines. And Charles himself lives in New Zealand. Despite this geographical variance, the key consulting team all need consistent shared access to audit data - something which is not straightforward with traditional desktop crawlers.
Their clients in China range from large enterprise (OPPO, Tencent, China Southern Air, Oneplus etc) to smaller brands and manufacturers in a wide variety of industries. Dealing with large enterprise clients brings with it significant challenges, not least of which is convincing them to invest a big part of their budget on a web based crawler that can handle large sites.
Before Sitebulb Cloud, Charles had made use of web based crawlers, but this solution presented issues when it came to budget;
"I have used DeepCrawl (Lumar) in the past (and it does a good job), but even our large enterprise clients tend to be very price sensitive so that has been a challenge."
The Solution
Having been Sitebulb (desktop) customers for years, Cross Border Digital got on board with Sitebulb Cloud as soon as the beta was announced in mid-2022. After a short period testing it locally, Charles committed to a Sitebulb Cloud subscription.
Having a powerful remote cloud server dedicated for large audits makes it possible for them to run crawls that wouldn't have been practical to run on the desktop. Cross Border Digital have a number of clients with very large sites that are not easily crawled with a standard desktop crawler - but are perfectly suited to Sitebulb Cloud.
Sitebulb Cloud is a much cheaper and more flexible option than all of the other web based crawling tools.
Charles Coxhead - Cross Border Digital
The Experience
Sitebulb Cloud allows the Cross Border Digital team to provide a world-class service to their large enterprise clients, as it takes care of all their crawling needs. It also enables their entire team - based in several different countries - to all access the same crawl data, without having to share or sync large files with one another.
"Having our key consulting team members able to access the cloud server via their own desktop installs means they can all easily access the project data."
Desktop crawling software is so prevalent in the SEO industry because of its convenience and comparative price-point.
Sitebulb Cloud elevates this experience to another level;
"The ability to schedule a large crawl that may take days to complete, and then close my laptop down at the end of the day, knowing that the crawl continues, feels like magic."
Because Sitebulb Desktop integrates so seamlessly with Sitebulb Cloud, it feels like you're just using the desktop product when actually you are connected to an extremely powerful cloud server.
"The integration with the desktop client is brilliant too. Being able to run the desktop client and easily connect to my projects on Sitebulb Cloud makes it feel like a native desktop app. I often switch between running smaller crawls for specific purposes locally on my laptop, and then connecting to the cloud server to schedule the big crawls and download the crawl data."
Sitebulb Cloud also offers a level of flexibility that you simply can't get from other web-based crawlers. With no project limits, restrictive URL 'crawl credits', or extra fees for JavaScript rendering, Charles has the freedom to set up audits and projects that he wouldn't otherwise. 
"For a couple of projects we've wanted to run the duplicate/similar content audit. This is very resource intensive on large sites and just isn't practical to run on the desktop. Having access to Sitebulb Cloud with the horse power to do this at scale is awesome."
Sitebulb Cloud has enabled us to provide a level of service to our large enterprise customers that was not easy to do in the past.
Charles Coxhead - Cross Border Digital
Charles offered this feedback for other digital agencies who may be considering Sitebulb Cloud:
"For any companies similar to ours that might be thinking of switching to using Sitebulb Cloud, my advice is to do it. I don't think you'll regret it, and there really is no downside if you decide it is more than you need. You are not locked in to annual contracts, and the cost is very reasonable compared to the alternatives."