On the projects dashboard, click on the project name you want to rename. This will take you to the project details page.




On the project details page click on the "Edit Project" button in the top right of the window.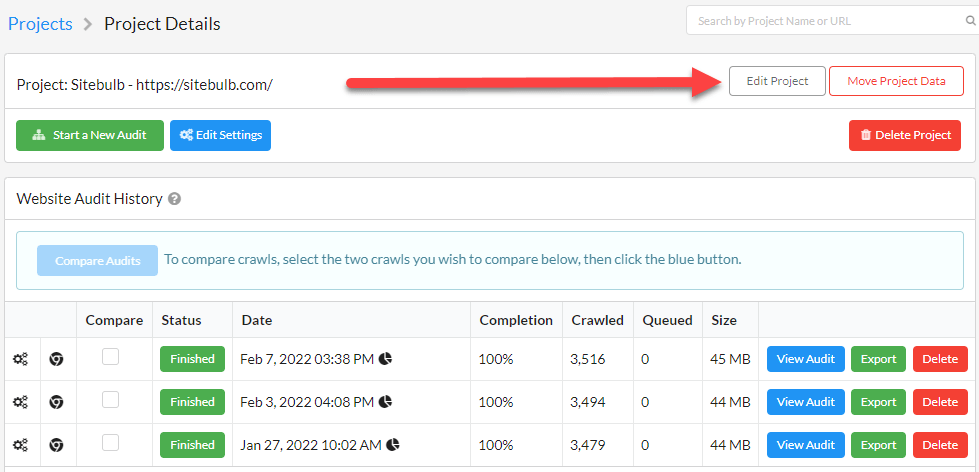 Now you should see a window pop up with the following options.
Name - This is where you can change the name of your project.
URL - Changing the URL is designed for continuity when carrying out a site migration or moving to a live site from a staging server.
We DO NOT recommend you change the start URL to a completely different website, as it will produce different data to the previous audits and will throw off all the trendlines.
Description - If you wish to add description to your projects you can do that in this section. This is optional and only used to keep notes for the project.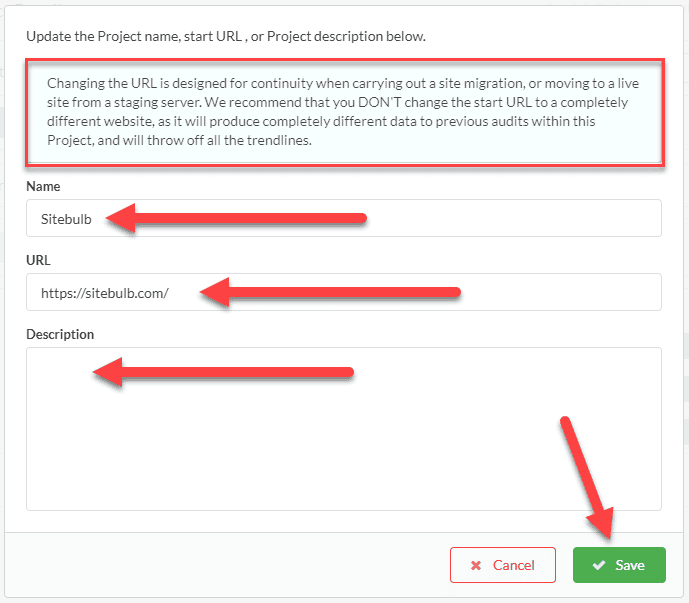 Once you are done editing, click on the green "Save" button. Your information will be saved and you will be taken back to the project details page.