This article explains how you can find isolated pages on your website using Sitebulb's crawler.
How to identify isolated pages in Sitebulb
Sitebulb will report on isolated URLs as long as 'Search Engine Optimization' is ticked as one of the audit options when you set up the audit (it is always pre-checked by default). It shows as a section of the Indexability report: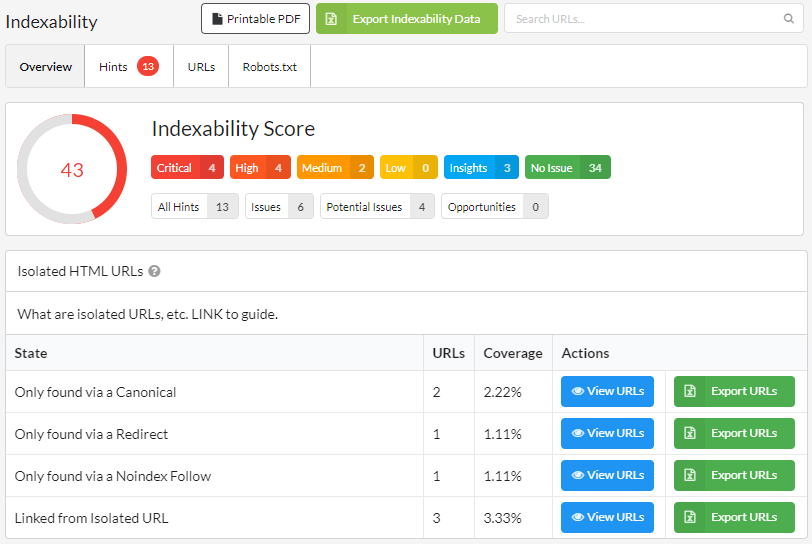 Clicking on 'View URLs' will allow you to see the affected URLs and dig in further to investigate the issues, or you can easily export the list to CSV or Sheets via the 'Export URLs' button.
How to investigate isolated pages in Sitebulb
Isolated pages can be both complex and subtle, yet Sitebulb will surface them for you automatically. However, you still need to understand what's happening, which requires a bit of digging and investigating.
From the table, click 'View URLs' for the state you wish to investigate further;

This will take you to a URL List, with an orange 'Crawl Path' button on the left - press this to investigate a specific URL;

This will then show you how Sitebulb traversed the website to find the isolated URL:

In this case, the homepage (Depth 0) links via an anchor to the URL at Depth 1. This URL is canonicalized to the URL at Depth 2. You can clearly see how the URL was found by tracing back the steps in the crawl path.
You can also verify that the URL is indeed isolated, and not connected to the link graph, by checking the incoming links: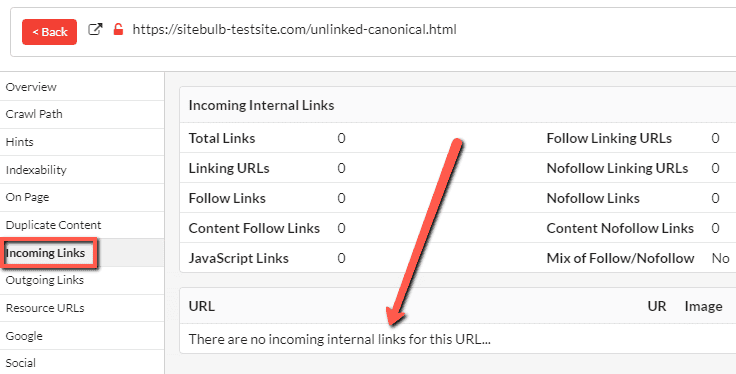 How to resolve isolated pages
In addition to the 'isolated pages' panel on the Indexability report, you will also find these issues listed in the Indexability Hints;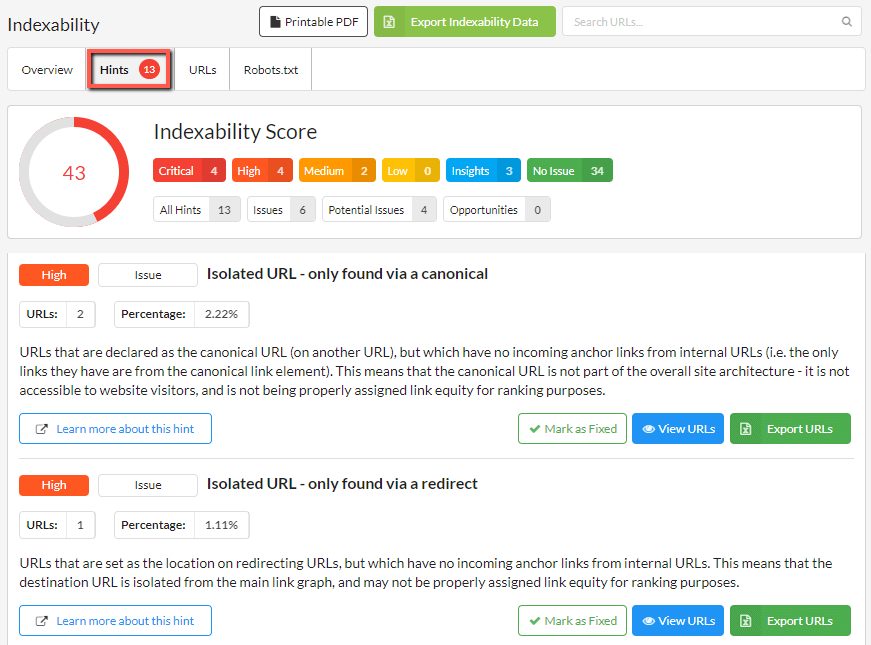 The 'Learn More' pages for each of these Hints contain specific instructions for how to tackle each type of isolated page: