Your checklist done for you
Every time you complete a website audit, Sitebulb will pre-process over 300 common optimization checks, and present these as context-specific 'Hints'.
Hints are checks that are typically time-consuming or complex to put together manually, such as URLs that are disallowed by robots.txt, or URLs missing a Google Analytics code. Instead of messing around in Excel for hours, let Sitebulb do all this heavy lifting for you.
Dive straight into the issues
Each different report has a corresponding set of Hints, which allows you to easily check them in context. There is also an option to view All Hints, and jump straight into the issues.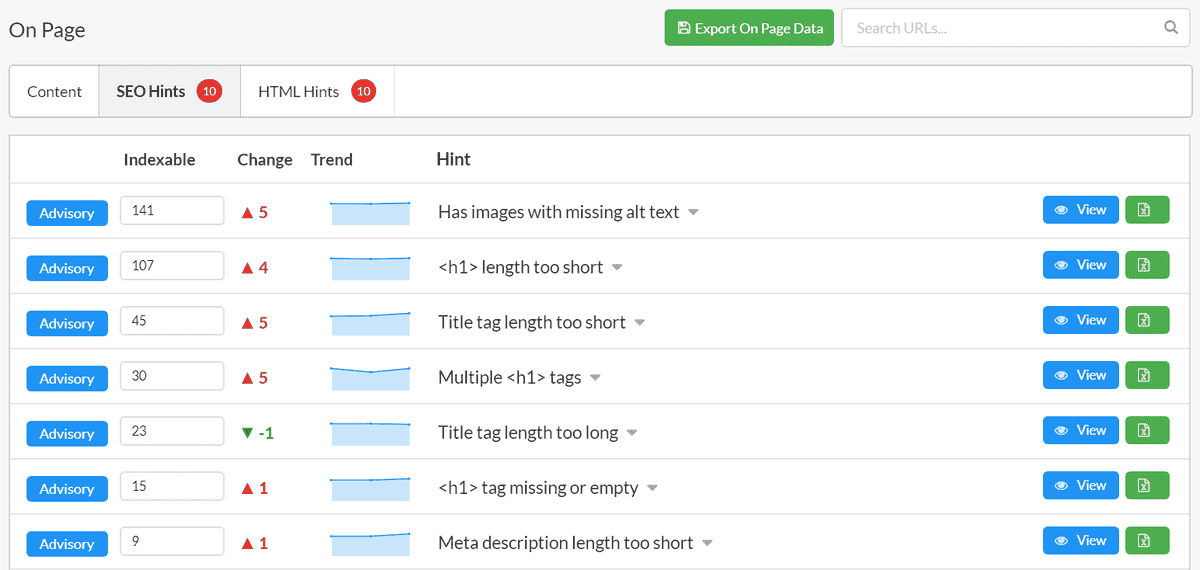 Drill down into problems
Some Hints also provide contextual help, allowing you to drill down into the details by highlighting on-page issues that are difficult to dig into without searching through source code.