Customer Story

How SEM Helped Streaming Service Shahid to 860% YOY Revenue Growth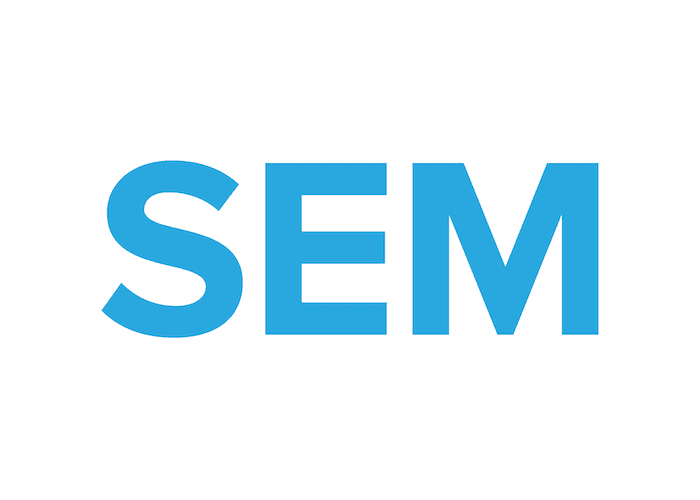 The Client
Founded in 2007 as Turkey's first search engine marketing agency, today SEM is shaping the industry as a leader of performance marketing. With 13 years of experience, and a team of 120 people, SEM provides strategic consultancy to dozens of national and international companies from different sectors by putting data-oriented strategy at the centre of their business. The agency works with more than 20 business partners such as Google, Facebook and Oracle.
SEM used Sitebulb to help transform to digital performance of one of their clients, Shahid, an Arabic content streaming platform.
Shahid launched in 2008 and rebranded in 2020 with 27 million unique monthly users reported in 2019 and it managed to capture a market share of 85% VOD viewership in the MENA. It was founded by MBC GROUP, the media company in the Middle East and North Africa region, headquartered in Dubai, UAE. Shahid is a two-tier service offering Arabic content for free, supported by advertisement (AVOD), and the subscription-based service (SVOD), Shahid VIP.
The Results
860% YOY revenue growth
179% (4.4M) organic traffic increase in 4 months 
Significant growth in non-brand organic traffic ratio from 38% to 58%
The Challenge
The usage rate of streaming services has increased considerably during the pandemic period. According to Conviva's data, in the USA alone, streaming services were used 44% more in the 4th quarter of 2020 compared to the 4th quarter of 2019. Despite this increase in the use of streaming services during the pandemic, Shahid experienced a serious decline in organic traffic.
In addition to overall market growth, Shahid entered a new market after publishing English language variant pages on Shahid.mbc.net. Unfortunately, however, this resulted in a drop in organic traffic, when they were expecting an increase.
The Shahid digital marketing team, that was already battling competition from websites that publish pirated content, could not prevent the market share loss on Google organic results, and requested support from SEM's SEO team.
The Shahid process started with Onur Poyraz Kaya, Ömer Cem Çabar and Buğra Tan from SEM's SEO team, and showed its effects within 4 months.
Thanks to the right technical strategy created by the SEO team, Shahid.mbc.net achieved 179% year-over-year organic traffic growth (4.4 million users) in addition to 860% year-over-year organic revenue increase, with significant growth in non-brand organic traffic ratio from 38% to 58%.
The Solution
The solution was laying under the geolocation based optimizations. Because they could not focus on preferred language options besides native Arabic speaker countries in the Middle East, also French speaker countries in North Africa or minorities in European or North American countries.
On the other hand, the site had many problems related to crawling, cannibalism issues, abandoned subdomains but the most specific problem was about disavowed backlinks. In the previous SEO campaigns, disavow list was updated with a perfunctory method and it has turned to be a direct negative input to the website's visibility. 
The agency identified six main optimization tactics and a SEO checklist with other optimizations consisting of eight steps that could help Shahid resolve their challenges and reach their objectives. These six main tactics were: 
Geolocation Based Optimization
Canonical Tags
Reversed Disavow List
A Guide and Fix for JS SEO Dynamic Rendering
Migration of Blog and Subdomains
Fixing Redirections
The Implementation
1. Geolocation Based Optimization
For the geolocation based optimization, SEM's SEO team and Shahid's IT team created a new hreflang and canonical setup for each page;
Setting New Hreflang Rules
SEM collaborated with Shahid IT team for all the missing or non-optimized technical SEO requirements of the site. Shahid.mbc.net initially only had English and Arabic language options and an accurate hreflang setup was not created for the respective language options in Shahid.mbc.net. In the controls made by the SEM's SEO team, it was determined that the existing hreflang structure was not built on every page and that the pages containing the code did not include all language variants. With the addition of the French user interface to the site by the Shahid team, editing the hreflang setup has gained vital importance. For each page, the SEM's SEO team rebuilt the hreflang structure of each language variant and matched all the pages with their equivalents in different languages.
Finally, the SEO team analyzed the organic traffic flow by language and country based location, and set the default language option to Arabic as the site opening language for users living in Arab countries.
Also, the default site opening language for the US, UK and Canada is set to English, while the site opening language for Morocco, Algeria, Tunisia, and France is set to French.
2. Canonical Tags
In addition to the broken hreflang structure, none of the pages had canonical tags.
Due to Shahid being a video watching platform, the pages were very similar to each other. For example, the series pages didn't have that many differences to tell the chapters apart. Episode 2 page and episode 3 page of a series were very similar, causing duplication in Google's eyes. Realizing this, the SEM team understood the need for canonical tags and prioritized this work.
Along with a quick response with the Shahid IT team. By creating an accurate Canonical structure on all pages, duplication was avoided while positively improving the crawl budget.
3. Reversed Disavow List
SEM checked the backlink list that Shahid had previously disavowed and found that there are many non-spam and highly authoritative sites in it.
Quality sites in this list have been removed from the disavow list and the page rank from these sites has been provided.
At the same time, thousands of spammy backlinks were discovered using a variety of backlink tools. By disavowing hundreds of domains from which these spam backlinks came, the damage caused by these sites was prevented.
4. A Guide and Fix for JS SEO Dynamic Rendering
Since Shahid.mbc.net is a video watching platform, most of the site is created with JavaScript.
In line with the analysis made by the SEO Team, it has been determined that the crawling tools are insufficient to crawl the website and it is assumed that this situation can also be experienced by Search Engine Bots. Therefore, the SEO team quickly communicated with Shahid's technical team and forwarded a Dynamic Rendering guide where bots can crawl the site more efficiently.
In line with this guide, NextJs framework structure, which is SSR (Server-Side Rendering) with rehydration, started to be used.
Thus, bots are enabled to scan the site more efficiently, making it easier to discover all the pages within the site and using the crawl budget more optimally.
5. Migration of Blog and Subdomains
5.1 Blog
SEM team had created a very strong strategy within the content process as well as all the missing and wrong technical tasks. They needed a blog structure to nurture this strong body.
According to the team's reviews, there was no blog under Shahid.mbc.net. As an external resource, the extension medium.com/shahidblog/ was providing a structure that met Shahid's blog needs.
However, since the blog structure was from an external source, the desired to be achieved authority was far from Shahid's main domain.
That's why the SEM's SEO team, Shahid IT and digital marketing team came together and decided to migrate the blog from Medium to Shahid.
Thus, the sub domain blog.shahid.mbc.net was created under the main domain and all contents republished in it. In this way, blog content performances were gathered under the main domain.
5.2 Fixing migration rules of Shahid.net to Shahid.mbc.net
Subdomains under Shahid.net were migrated under Mbc.net (Owner group of Shahid, as mentioned above). Here, SEM created a separate structure and list for each language variant in order for this migration to happen correctly.
6. Fixing 302 Redirects
It was noticed by SEM's SEO team that the Shahid.net address was redirected with 302 to the Shahid.mbc.net subdomain under the Mbc.net domain.
It was shared with the Shahid IT team that the redirection should take place with 301 and a quick action was taken to optimize the transfer of value between the pages.
SEO Checklist
To support Shahid's technical strategy with SEO studies, SEM created a roadmap for their SEO efforts.
Some of the tasks performed are as follows:
Structured Data Optimization
Title Description Optimization with New Rule Sets
Heading Hierarchy Optimization
Sitemap Optimization
Robots.txt Optimization
Cleaning 404 Pages
Competitor Analysis
Comprehensive Keyword Research
During these studies, SEM used Sitebulb heavily for technical SEO analysis.
The Results
As a result of the strategy created by the SEM, Shahid, who has been in decline for a long time, reversed this situation in a very short time. In addition, the increase in organic traffic had a very positive effect on the revenue. At the end of 4 months of study, there was a serious 860% revenue growth, in addition to the 179% organic traffic increase with a significant increase in non-brand organic traffic ratio from %38 to %58 which is the base reason behind the revenue growth.

According to year-over-year data Shahid.mbc.net achieved 179% year-over-year and 4.4 Million organic traffic growth compared to the same period last year. Shahid and SEM came together in June 2021 and achieved this success in just 4 months.


At the same time, most of this 179% organic traffic increase came from non-brand words. When we compare the two periods, while the non-brand traffic rate was 38.1% in September 2020, it increased to 58.4% with an increase of 20.3%.