Customer Story

How Sitebulb helped PeerSpot to plan their website migration and fuel explosive growth
with Eli Schwartz, Growth Advisor and Jake Gronsky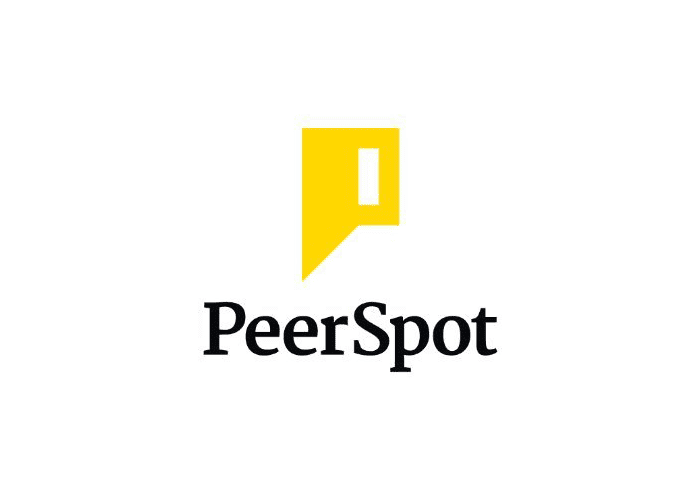 The Client
Eli Schwartz is the author of Product Led SEO, and he is an SEO expert and consultant with more than a decade of experience driving successful SEO and growth programs for leading B2B and B2C companies. He helps clients like  Coinbase, WordPress, Shutterstock, BlueNile, Quora, Scribd, Mixpanel, and Zendesk build and execute Global SEO strategies that dramatically increase their organic visibility at scale. 
His associate and web growth advisor, Jake Gronsky shares the story of leading a site migration for PeerSpot, a $30 million venture-backed B2B enterprise software review company.
The Challenge
PeerSpot, an exclusive, trusted product review site for enterprise tech marketers, embarked on a full rebrand (formerly IT Central Station) along with a domain migration to the new company name. Our job was to develop and implement a cross-functional plan to grow through a migration and not simply defend traffic.
The site acquires customers through organic growth on the highly competitive non-branded and product-based brand search. With over 100,000 indexed pages built from user-generated content, a domain migration is a highly risky endeavor.
A few of the biggest challenges with all migrations were identifying vulnerable areas, prioritizing issues, and collaborating with multiple teams to find a solution that would set PeerSpot on a successful path post-migration.
The Solution
We had three focus areas to successfully migrate from IT Central Station to PeerSpot.com:
Content indexability

Site structure

User functionality.
An operational challenge for a site this large is scale. We can manually look at a small sample of URLs, but to implement a technical migration at scale, we needed a tool that could operationalize the work.
1. Content indexability
Peerspot leverages in-depth reviews from validated users. A site that is almost entirely user-generated content creates a few challenges in ensuring that all necessary directories are properly indexed.
By leveraging Sitebulb's on-page indexability score, we were able to easily aggregate and audit all non-indexed directories. From here, we were able to clearly identify priority pages and build a strategy.

Deeper in the Duplicate Content report we discovered a significant number of duplicated H1s, page titles, and meta descriptions. Again, with a dynamic site growing each day, duplicated elements are a common issue.

From there exported all the pages with common H1s, titles, and meta descriptions and discussed with our developers. We were able to clearly show the issue, identify where the problem started, and implement a solution that would give unique page types at scale.
Titles and headers are usually at the bottom of developers' punch lists during a massive overhaul like a site migration but can become problematic if left untouched. This is where SEOs need to have clear proof like Sitebulb's graphing and export features.
We showed the issues in Sitebulb, discussed solutions, and in fifteen minutes had a game plan.
2. Site structure
Enterprise-level sites rely on clear indexation to grow their organic footprint. One of the biggest influences on how Google understands and ranks large sites is site architecture. During a domain migration, site architecture becomes vital to the success or failure of the launch.
Within our original audit, we were able to leverage Sitebulb to easily able to identify crawl depth, establish a priority, and dive deeper into orphaned directories.
This led us into finding one of the biggest growth opportunities on the site: internal linking.
As large sites grow and more pages are dynamically created, in this case by user-generated content, pages will erode, and redirecting or killing pages becomes necessary.
However, updating previous internal link paths fall into the backlog of every developer's sprint. Once a domain migration takes hold, 301 redirects become redirect chains and redirect chains become redirect loops, causing a loss of link equity. Depending on the scale, this can become a significant growth issue.
In our case, Sitebulb was able to identify thousands of high-risk or broken redirects and preemptively update the link path to ensure a stable internal link structure.

3. User functionality
The last part of any migration preparation is understanding it from the perspective of the user. We must educate change and satisfy intent all within seconds of entering a site. PeerSpot was able to raise awareness and, thankfully, started communicating the redesign early.
Our job was to identify possible roadblocks in the user journey. We were quickly able to identify potential structured data, validation, and security issues on a few revenue-driving directories.
The Results
No migration is easy. They are filled with uncertainty, risk, and without clarity in the application, a migration could derail a company's growth for months, if not years.
After cleaning the duplicate site content, solving for potential redirect loops in site structure, and ensuring a laser-focused indexation plan, we were able to deliver a clear action plan.
A pivotal moment within this plan was data visualization.
By being able to tell a story through our data with Sitebulb's help, our engineers, executive stakeholders, and web growth team were able to leverage our migration findings to propel a full web strategy into the New Year. A project that was supposed to be an SEO initiative became a collaborative growth plan for the entire business.
Our remit was to use the migration as an opportunity for growth, and thanks to Sitebulb, we were able to do this very successfully. The migration resulted in explosive and continued growth for PeerSpot, with over a 50% increase in visibility and a rankings increase of over 100,000 new keywords.