Website Auditing Resources
Patrick Hathaway
Published 03 November 2020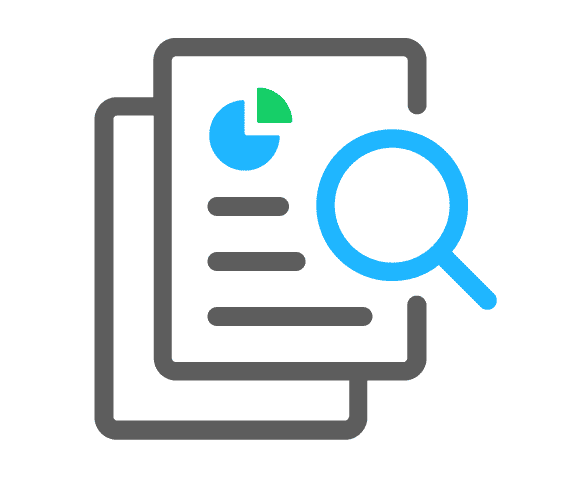 This is an evergreen collection of the best resources for learning more about website auditing, which we will keep up to date and improve over time.
Beginner
If you are new to technical SEO or website auditing, start here. This collection of articles contain more fundamental concepts and straightforward frameworks for working through website audits, and will likely introduce some new methodologies or ways of thinking.
On-site SEO - How to focus on getting the right stuff done
by Geoff Kennedy
This post tackles prioritization - both in terms of how you prioritize your own efforts, and the recommendations you put forwards to clients - where the goal is to get meaningful changes implemented. Geoff puts forward a framework that enables you to make decisions in the right context for the specific client/website you are dealing with, and in particular through the lens of the business as a whole.
Goodbye, Generic SEO Audit – Say Hello to Customization & Prioritization (video)
by Kameron Jenkins
Really clear Whiteboard Friday explainer on how to approach SEO audit reports in a way that is customised to each specific site you work with. Kameron shows off her method of prioritization, and this ties in really nicely with the approach detailed by Geoff (in the article just above).
Website auditing fundamentals
by Patrick Hathaway
This post lays out the fundamental building blocks for successfully auditing a website. Although written from the perspective of carrying out an audit with Sitebulb, the advice could be applied to any website auditing tool. It covers the 4 core stages of auditing: Discovery, Understanding, Prioritization and Communication.
Intermediate to advanced
These posts typically present concepts that can be grasped by SEOs of any knowledge level, but you will better appreciate the context if you have been carrying out audits for a while; where these posts will help you level-jump.
How to Develop Actionable and Impactful SEO Audits: The SP2 Principles that Facilitate SEO Execution & Drive Growth
by Aleyda Solis
This is an absolute tour de force of website auditing, offering a complete framework to help you deliver absolutely world class audits. Aleyda's approach is one that takes into account the typical challenges that can restrict recommendations from being implemented, so that the audit is delivered in a way that facilitates execution. She also includes a free Google Sheets template for you to follow along with at home!
Rethinking Technical SEO Audits
by Andrew Charlton
This post is less of a framework, but more about reframing the way that technical SEO audits are carried out, and how to think about the various tasks involved. If you are a Sitebulb user, this should be required reading, as it covers a lot of the principles we believe in, which are reflected in how we build the software. In particular, we like the focus on 'being persuasive' as a core SEO task.
How to do a technical SEO audit (video)
by Barry Adams
A video of a presentation that Barry did at the Optimisey Cambridge SEO event, where he outlines his technical SEO audit process, in his own inimitable style. I particularly like Barry's emphasis on prioritization and how to get client buy-in.
Tools & resources 
These posts contain tools and resources you can use to more effectively communicate with clients or stakeholders, and/or save time when producing audit documents.
Visualising SEO
by Sam Underwood
A collection of illustrations explaining SEO terminology and concepts you find yourself needing to explain all the time (e.g. canonical URLs), which are totally free to use in client audit reports (or in blog posts etc...) and/or customise yourself in Figma.
Comprehensive Technical SEO Audit Checklist
by Benjamin Estes
In general, I am not actually a fan of using audit checklists, as they encourage a 'checklist mentality'. However, I have been doing this a long time, and I think checklists are extremely valuable for folks starting out in SEO who don't necessarily know which areas are most important and what things they shouldn't forget. This resource is excellent for that sort of thing (just please don't rely on it as the only thing you take into account).
242 Point SEO Audit Checklist
by Andy Drinkwater
Despite my comments about audit checklists above, I feel obliged to include another as this one is also exceptionally thorough. In particular I like the different steps that Andy covers, which start with benchmarking/contextualising, move through all the technical elements, then end with negative practices (which is often overlooked).
Community Resources
This subreddit isn't focused just on website auditing, but is full of technical SEOs willing to help with technical issues or other SEO issues. It is also a great place to learn, ask and answer questions from the community
Whilst this is a paid community, I think it is absolutely worth your hard-earned dollars. With membership you get access to an extremely knowledgable and helpful Slack community, and an entire catalogue of learning materials. Again, it's not strictly related to website auditing, but you will find a ton of help for auditing and all sorts of other SEO related tasks.
Patrick spends most of his time trying to keep the documentation up to speed with Gareth's non-stop development. When he's not doing that, he can usually be found abusing Sitebulb customers in his beloved release notes.