Thanks for heading over here from the Search News You Can Use podcast! We are super proud to be sponsoring the podcast and hope you enjoyed the latest episode. We've partnered up with the folks at Marie Haynes Consulting to offer podcast listeners an exclusive 60 day free trial of the Sitebulb software.
Sitebulb is revolutionising how SEOs, developers and digital marketers carry out website audits, offering a combination of deep technical insight and intuitive data visualizations.
This is your chance to try it out for free for 60 days, with no strings attached.
You can read below some of the features which make the Sitebulb website crawler awesome, or simply scroll to the bottom to sign up straightaway.
Data Visualization
Crawling a website produces a ton of data. Data visualizations help you interpret that data and translate it into meaning - something which Sitebulb is set up specifically to help you with, which it achieves through plentiful graphs and charts: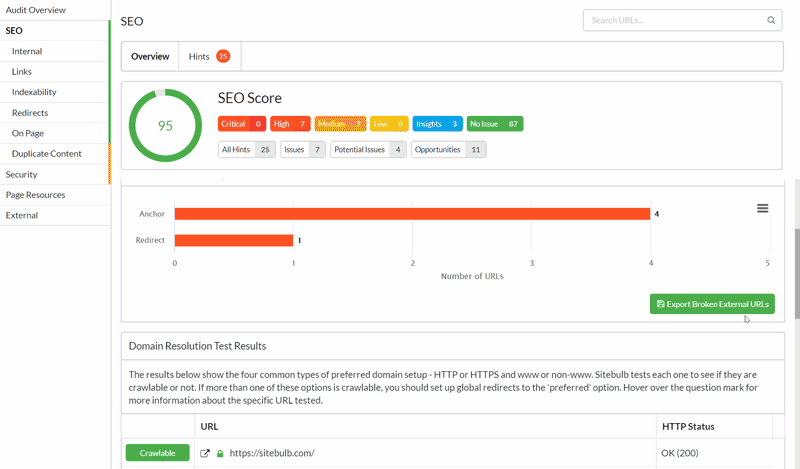 Sitebulb even offers insight into website architecture itself, via Crawl Maps, which provide an intuitive, interactive visualization of website structure. Crawl Maps make it easy to comprehend fairly complex ideas, and also to explain and demonstrate these ideas to others.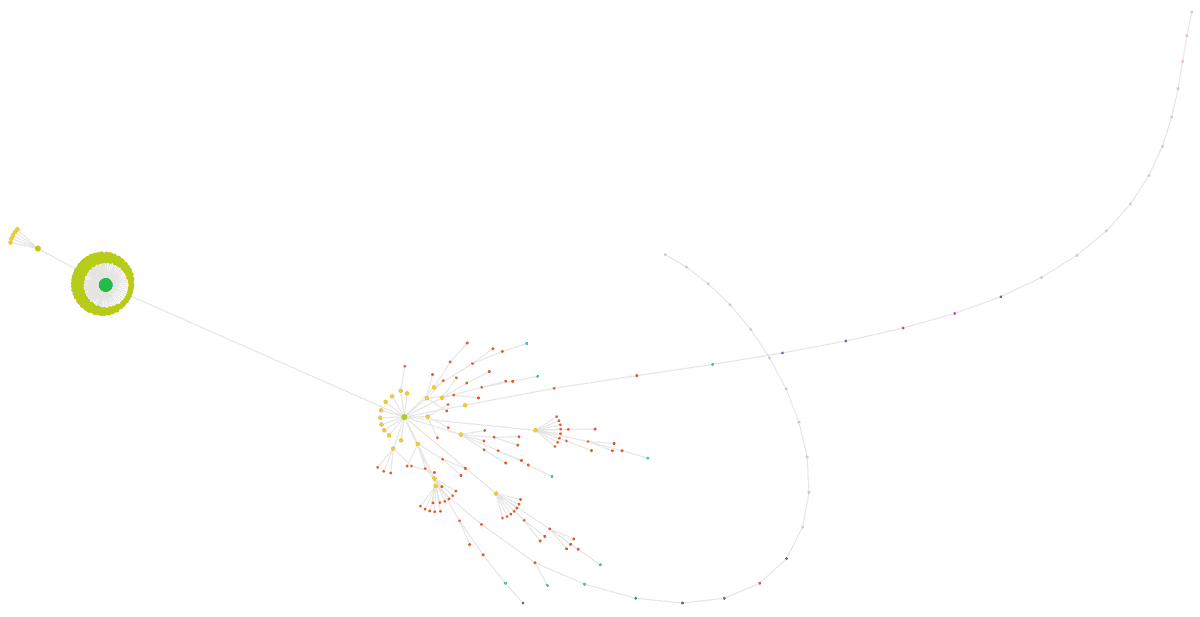 You can check out how the community use Crawl Maps in our crowd-sourced tweet wall.
Ready-made recommendations
Sitebulb is built to save you time when carrying out website audits, and one of the main ways this is achieved is through a set of contextual 'Hints', which live in each report section and essentially flag potential issues to the user. 
Every Hint comes with an importance status - Critical, High, Medium or Low - so you can instantly see where the issues lie and where to focus your time. The scoring system also helps you to prepare a prioritized set of recommendations for your client or developer, so the most important stuff gets dealt with first.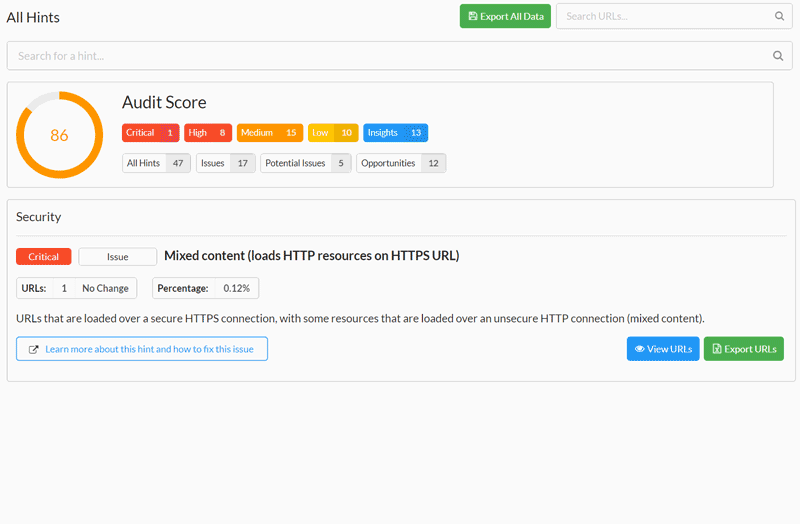 Get Sitebulb free for 60 days
What you see above is really just the tip of the iceberg, there is loads more to explore in the product, and you can try it yourself for free for 60 days by signing up using the form below.