Thanks for heading over here from SEOSLY! We're proud to have partnered up with Olga to offer subscribers of her newsletter a 60 day free trial of the Sitebulb website auditing tool!
No catch, no card details - just register, download the software, and get started.
Obviously this isn't a selfless act. We're hoping to get you hooked on Sitebulb. But that's fair isn't it?
To register for your free 60 days of Sitebulb - just scroll to the bottom of this page, or click here.
We'd also love to hear your feedback. You can tweet us at @sitebulb or email me (Geoff) at geoff@sitebulb.com.
You don't know what Sitebulb is?
Well that's awkward...
Sitebulb is a website auditing tool that carries out comprehensive SEO analysis, giving you the tools to understand the most significant issues and communicate prioritized recommendations to your clients.
We've highlighted below some of the features that we think make Sitebulb awesome. So have a nosey around or just scroll to the bottom to sign up.
Data Visualization
Crawling a website produces a ton of data. Data visualizations help you interpret that data and translate it into meaning - something which Sitebulb is set up specifically to help you with, which it achieves through plentiful graphs and charts: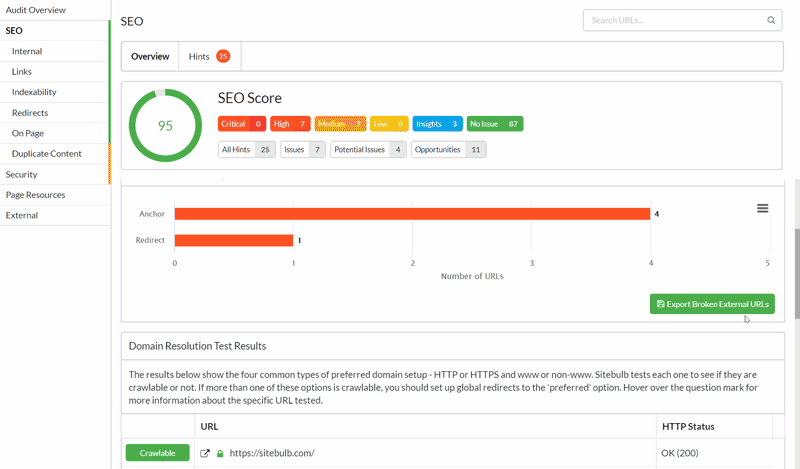 Sitebulb even offers insight into website architecture itself, via Crawl Maps, which provide an intuitive, interactive visualization of website structure. Crawl Maps make it easy to comprehend fairly complex ideas, and also to explain and demonstrate these ideas to others.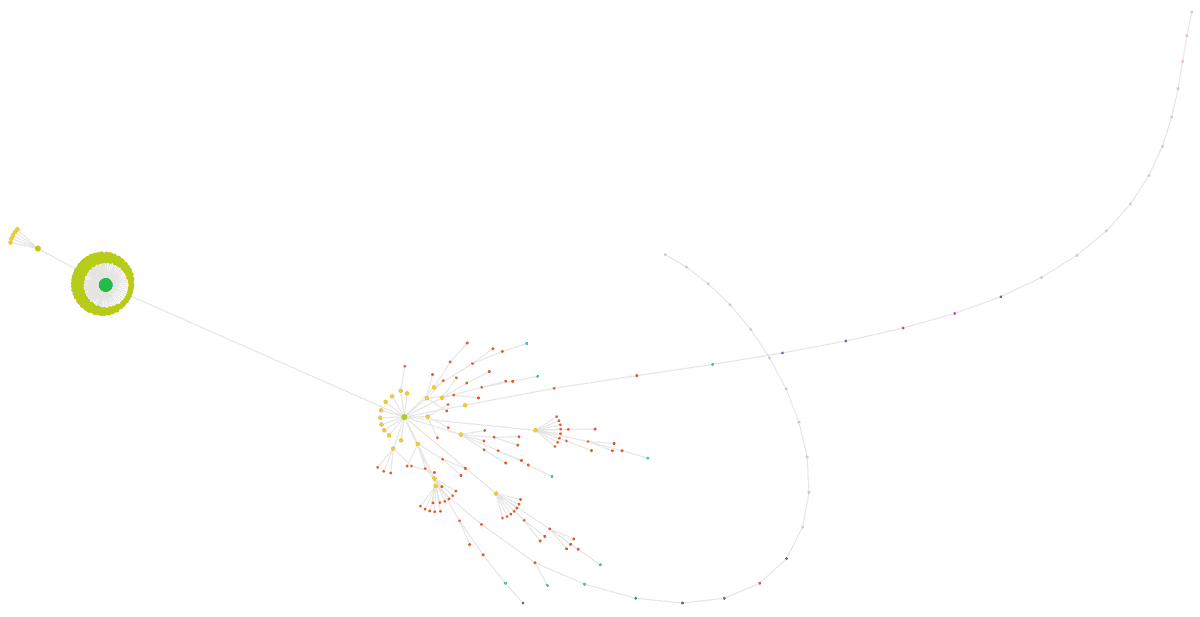 You can check out how the community use Crawl Maps in our crowd-sourced tweet wall.
Ready-made recommendations
Sitebulb is built to save you time when carrying out website audits, and one of the main ways this is achieved is through a set of contextual 'Hints', which live in each report section and essentially flag potential issues to the user. 
Every Hint comes with an importance status - Critical, High, Medium or Low - so you can instantly see where the issues lie and where to focus your time. The scoring system also helps you to prepare a prioritized set of recommendations for your client or developer, so the most important stuff gets dealt with first.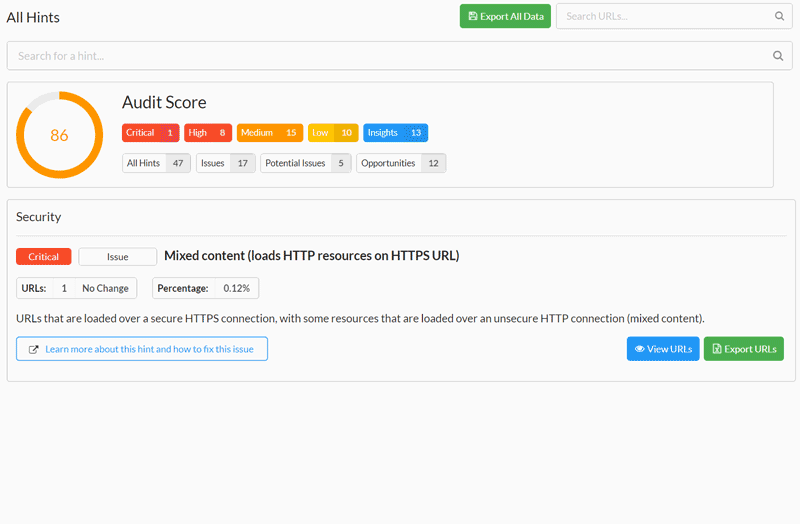 Get Sitebulb free for 60 days
What you see above is really just the tip of the iceberg, there is loads more to explore in the product, and you can try it yourself for free for 60 days by signing up using the form below.