This is our initial getting started guide for users testing out the new Sitebulb Server version. Please do not share!
Our base assumption at this point is that we have assigned you a 'Server' license, and you have access to a server/machine you can use to test this out on. If you do not, please click here to view our server recommendations.
This article explains how to get Sitebulb installed and set up on your server.
Configure your server
There are a few steps you will need to take in order to configure the server itself, to enable Sitebulb Pro (running on a desktop computer) to connect to Sitebulb Server.
Open up a port on the network firewall
It is likely that you will need to open a port on the network firewall of your server, as often all ports are closed by default.
So you need to create a firewall policy to open port 10401, which is the port that Sitebulb Server uses.
If you have a managed server from Prostack, you can ask them to do this for you.
If you have a dedicated server from a provider like Ionos, please check out our guide which explains how to open ports.
If you are running Sitebulb on a machine within your own network, you will need to open up the firewall to port 10401 at each point in the network. 
You should not also need to open up a port on Windows Defender, but in case you do, we have a guide on how to do that.
Set the correct region/locale
You will need to make sure that the server is running the correct time/date, otherwise this will mess up audit times and (in particular) scheduled audits - also make sure your regional settings are correct.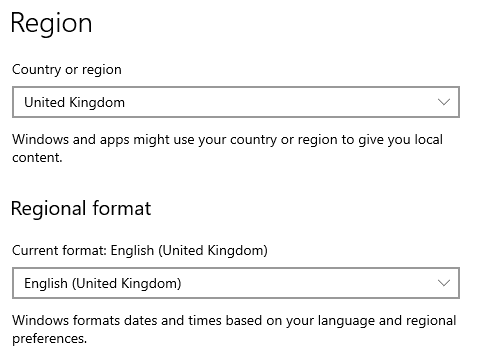 Set up port forwarding
This step is ONLY necessary if your server solution is a machine running on your local network. If this is the case, please first read our guide on port forwarding, then return back here to finish the server setup.
Install and set up Sitebulb on your server
Create a Remote Desktop Connection and connect to your server, then download and install Sitebulb using the 'Sitebulb Server' installer link that we sent to you via email. Do not use the installer from our website.
Once installed, you will need to login with your account and activate your 'Server' license: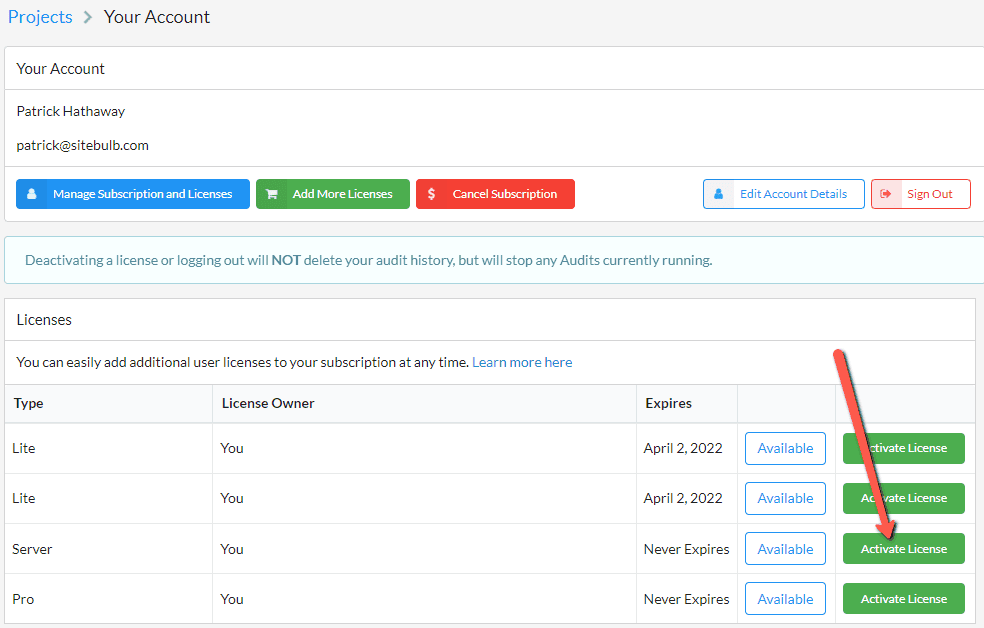 There are a few steps you will need to take in order to configure the server itself, to enable Sitebulb Pro (running on a desktop computer) to connect to Sitebulb Server.
Configure Sitebulb Server Settings
Once you have activated the Server license, Sitebulb will take you to a settings panel.
>>DO NOT SKIP THIS STEP<<
There are various things you need to configure on the server to ensure that it is secure and that Sitebulb Pro users are able to connect to it.
Concurrent audits
Ticking this option means that Sitebulb will run multiple audits simultaneously, as long as there are threads available to do so. If there are not enough threads available, new audits will simply get added to the queue. Once the running audit(s) complete, this will free up threads, so the queued audits will then be able to run.
The 'Concurrent Queue Type' dropdown controls how this queue is handled
First in first out - means that audits will run in the order that they were added
Next based on available threads - means that audits which require fewer threads will run next, should enough threads become available

Reserved threads
Every time a user connects to the server, that user will be allocated a thread. This setting allows you to reserve a set number of threads on the server to ensure that users are still able to log onto the server, even if there are audits running.
This means you need to think about how many users might be working on the machine and how many might log on at any particular time.
Here are some rule of thumb suggestions:
1 reserved thread if you are the only user (minimum)
2 or 3 reserved threads for 2-4 users
3 or 4 reserved threads for 5-8 users
If your users experience slowdowns when accessing data (e.g. the app hangs), you may need to increase this number. If you increase this number at a time when all the threads are being taken up by crawling activity, the reservations won't become active until one of your crawls has freed the threads.
To learn more about how all this works, please read our guide on thread management.
Once you have finished your configurations, make sure to hit 'Save'.
Server keys
This is how you authenticate the server so that only people who know a server key can log into it - which enables 'permitted' Sitebulb Pro users to connect to your server, while ensuring it remains secure.
Add the name of a team (or individual) in the box, and Sitebulb will automatically generate a unique 16 digit key.

Then share this key with the user(s) who need to connect to the server, which they will need to use as authentication.
Add as many keys as you need, and remove keys in order to remove user access (e.g. if someone leaves the company).
Final notes on server setup
That should be everything now set up on your server.
There's a few things worth bearing in mind:
All the steps you followed above only needs to be done once per server
You won't need to do all this stuff again every time you upgrade Sitebulb
If you are setting up multiple servers, you will need to do all of the above steps for each server
Now that the server is set up, it's time to move on to the final stage: 'Connecting to Sitebulb Server from your desktop machine'.
0