If you are a Sitebulb Pro subscriber, or have a Sitebulb Pro license assigned to you, you are eligible to receive a complimentary membership on the private marketing community over at SearchEngineNews (SEN).
SEN is a 'members only' Internet marketing community that's been around since 1997.
SEN Basic Members pay $29/mo but it's free to you as long as you're a Sitebulb Pro subscriber.
The information and expert support they provide can seriously 'make' your business.
Sitebulb partnered up with SEN because we know YOUR success ensures OUR success. And, even if you DO have the best software (which you do), you still need to know how to use it to produce the maximum benefits.
To gain access to SEN, all you need to do is visit this URL: - https://www.searchenginenews.com/sitebulb
This will bring you to a custom signup page, like the below: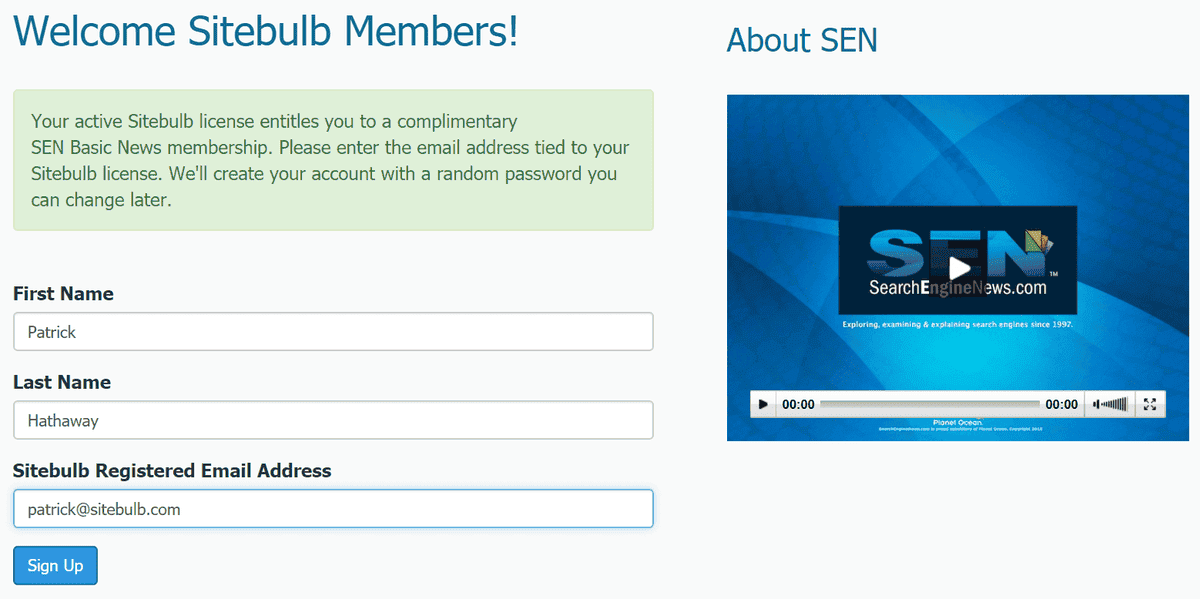 All you need to do is enter your contact details, then hit Sign Up. You will automatically gain access to SEN and all the awesome content they host.
Important Note: This will only work if you use the correct email address, which is the specific email address which you use to sign into Sitebulb. If you are not sure which email address you use to sign into Sitebulb, hit 'Your Account' in the top right, and you'll see it on the Account screen.