Within Sitebulb, every time you crawl a website, it is saved as an 'Audit', which is essentially the crawl data, analysis and reports. Audits are organized into Projects, so in order to start an Audit, you need to set it up as a Project.
Once you've clicked the green 'Start a new Project' button, you'll be taken through a 2-page sequence for starting a new Project.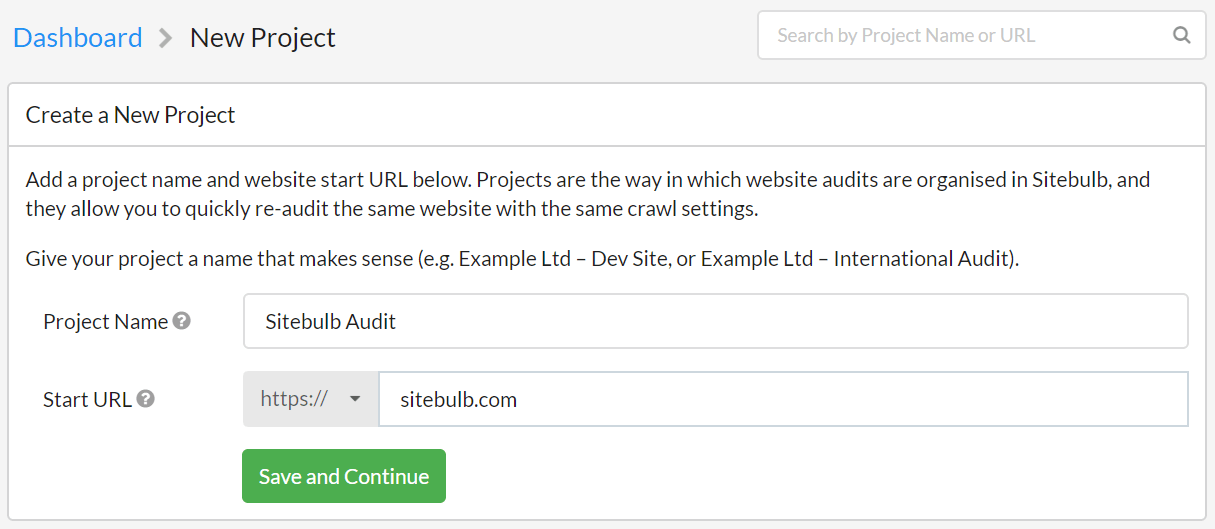 Give your Project a name, and enter the Start URL, which is simply the URL from which Sitebulb will begin crawling. Typically this will be the homepage of the domain you are auditing.
Once you hit 'Save and Continue', Sitebulb will perform some 'pre-audit checks', and then take you to the Audit setup screen.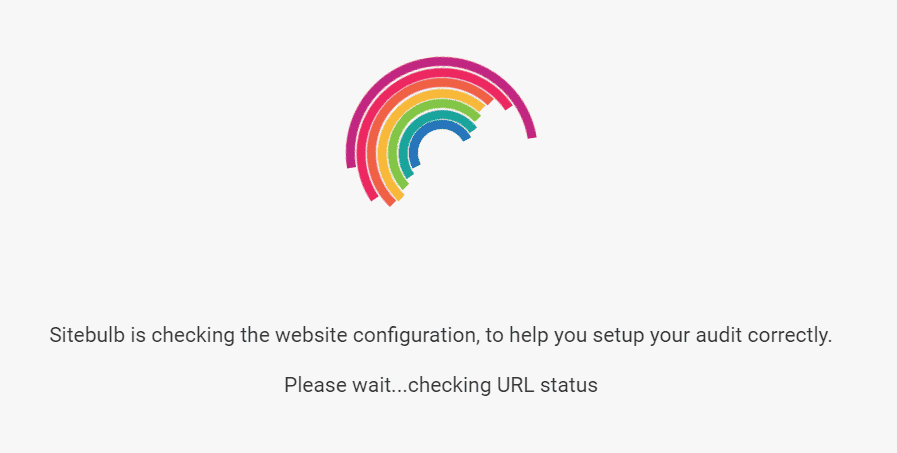 The purpose of the pre-audit check is to identify any potential issues that may hamper Sitebulb crawling the website, and help advise you which settings to use.
In most cases, the screen will look like the screenshot below. For a typical SEO audit, the default options on this page are more than adequate.

You can then choose to OPTIONALLY enhance the data with additional sources or checks. To find out more about any line, simply click the little 'arrow' button on right to open up a description panel.
For a typical SEO audit, we would suggest ticking the following options: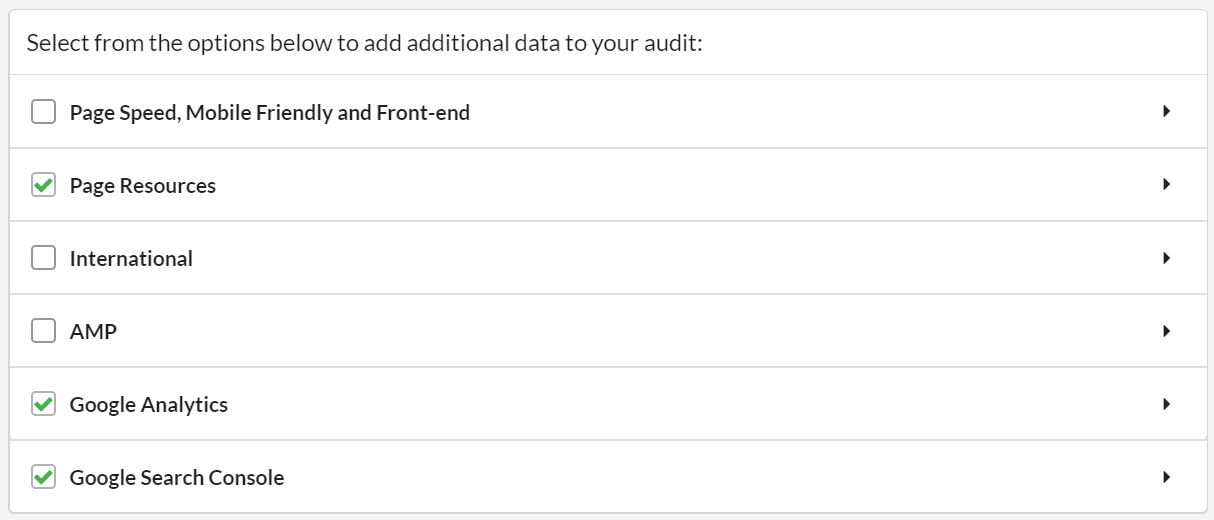 Finally, you can select additional crawl sources at the bottom. For an SEO audit, we'd recommend adding in XML Sitemaps as an option. Once complete, hit the green Start Audit button to get going.

This will also create your new Project, in which your Audit will live, once the Audit has completed running.