Once your Audit has been completed, Sitebulb will take you to the Audit Overview page, which is the first page of your Report.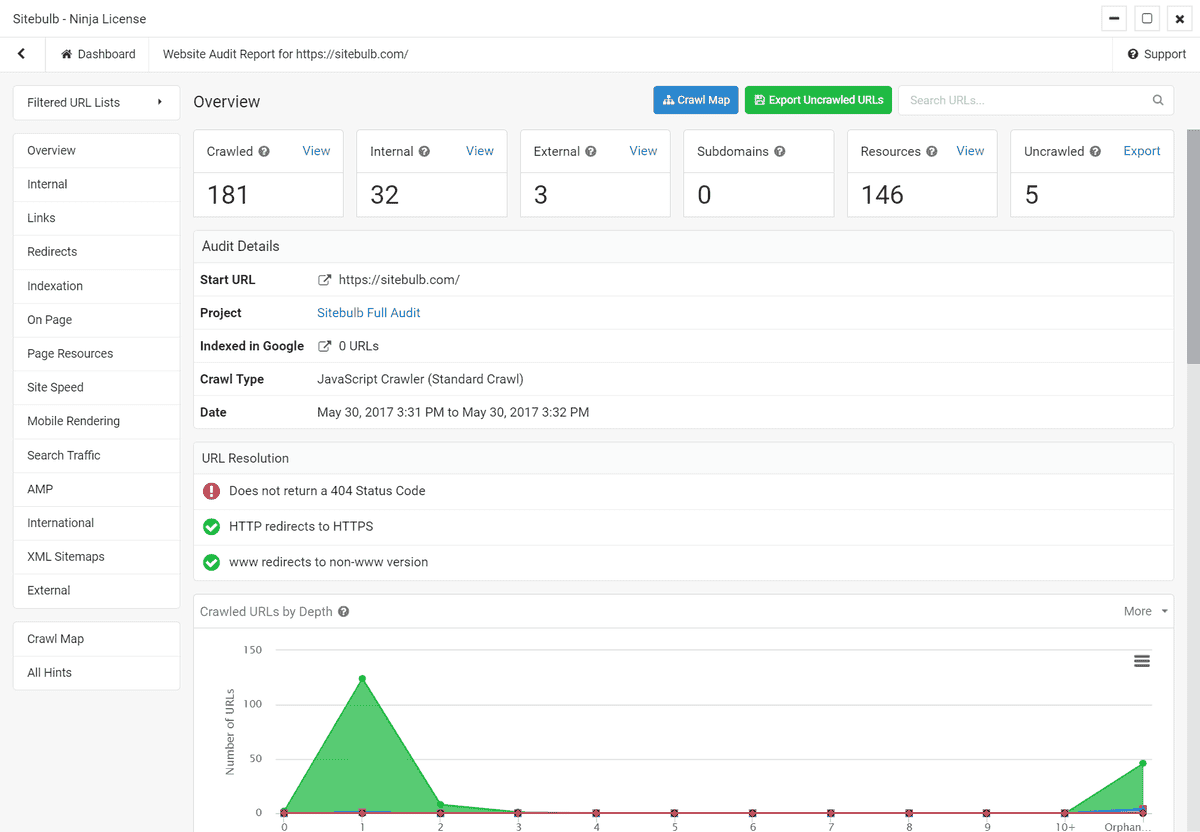 Without going into too much detail about all the reports, I'll just highlight some of the areas from this report to help you navigate to the different sections.
For a start, if you scroll down on this page you will see a number of graphs which tell you more about the crawl. On this Overview page, the graph data relates to all the URLs crawled, this includes external URLs and page resource URLs.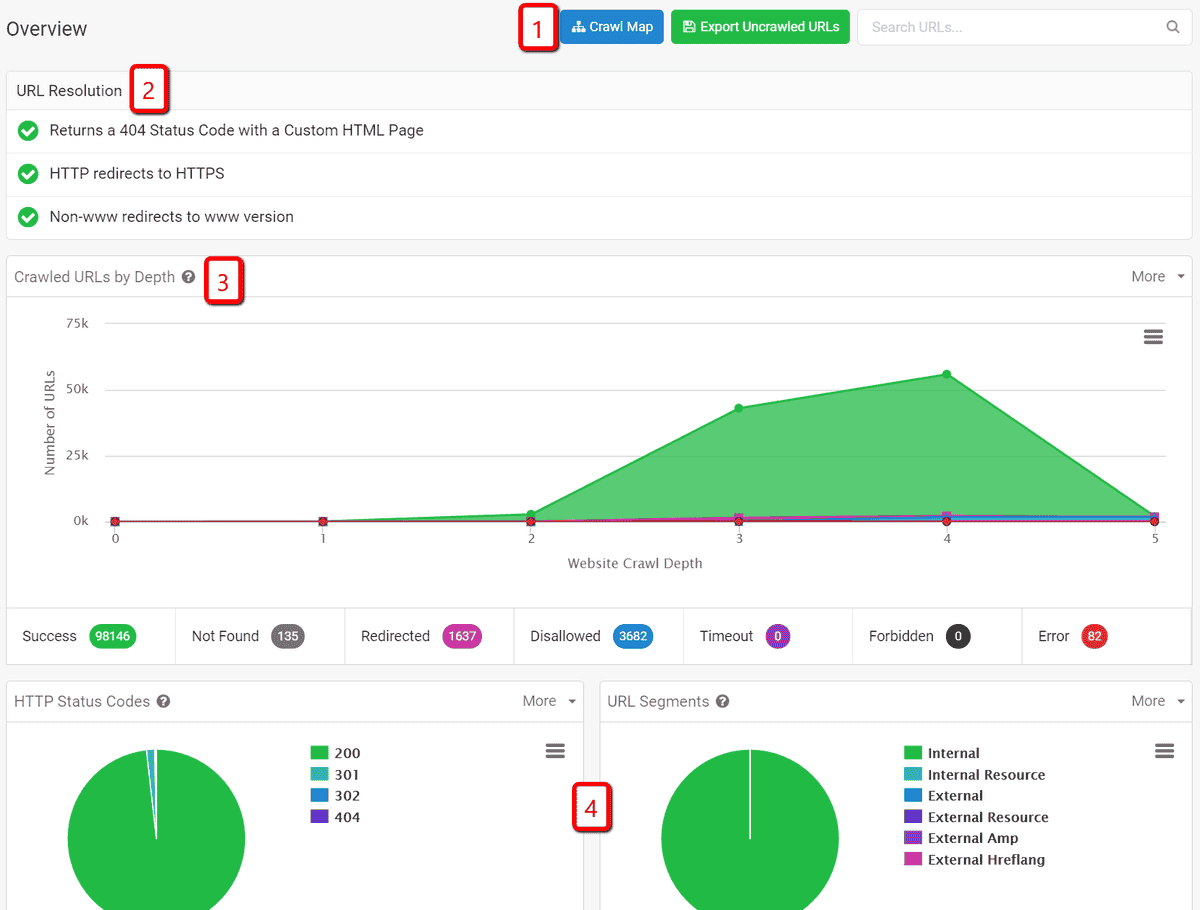 Crawl Map - Definitely click through to view this, they normally look pretty cool (you can read more about Crawl Maps here).
URL Resolution - These are a series of checks for common site configuration issues.
Crawled URLs by Depth - This is a stacked area chart that shows you how many URLs were crawled at each Crawl Depth (or 'Level'), giving you an idea of the website architecture.
Pie Charts - These pie charts give you an idea of the composition of the crawl data - where the crawled URLs originated from and how they resolve.
Scroll further to reveal more charts and data. At any stage, if you are unsure what a graph or datapoint represents, hover over the little question marks to reveal a brief description.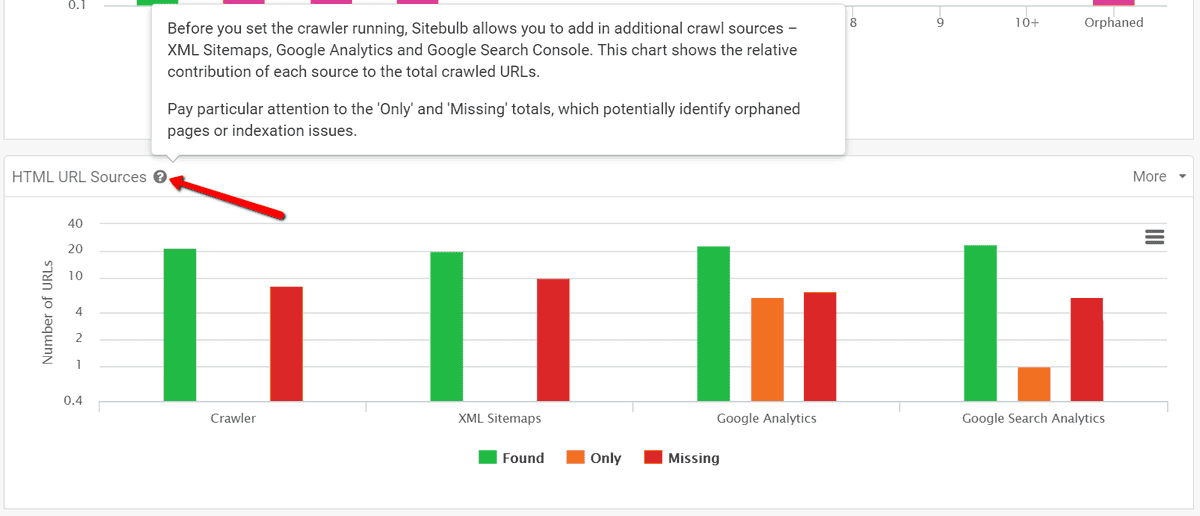 On the left hand side of the screen are navigation options to get to different areas of the report. The top one is 'Filtered URL Lists', which expands to show more options when you hover over it.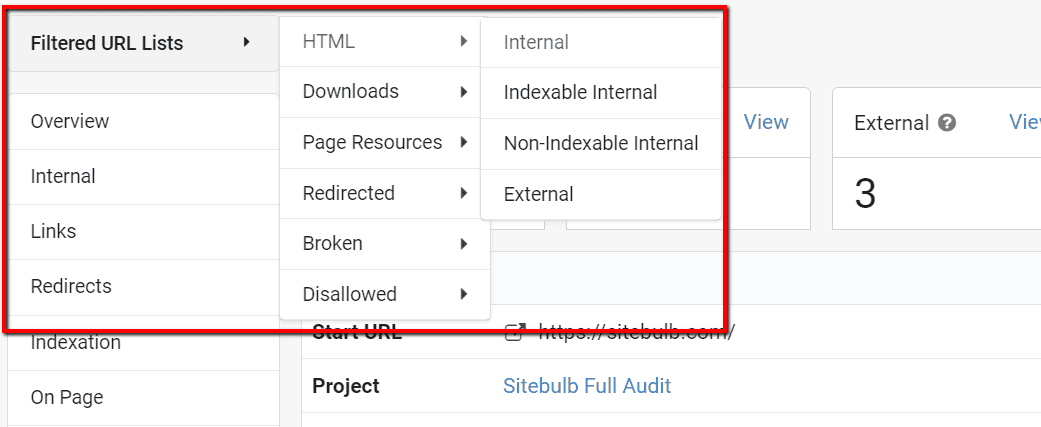 This enables you to jump straight into a big list of pre-filtered crawl data, for example, 'Internal HTML URLs.' Clicking one of these options would take you through to a URL List, where you can explore, interrogate and export the data.
This is for people who don't necessarily want to look at graphs, and are used to being able to jump straight to the data.
In the left hand menu underneath the Filtered URL Lists are links to all the different reports.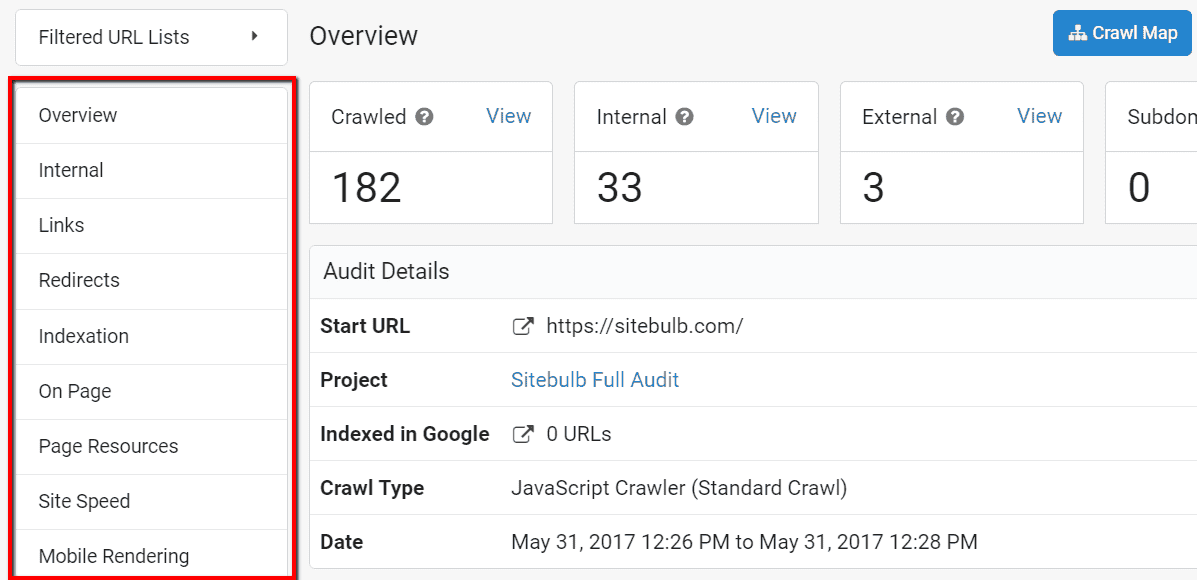 Click through to any one of these reports to see a screen similar to the Overview - with lots of data, graphs and Hints - which is specific to the Report area you clicked on (e.g. 'Redirects' will be all about redirects).