Once your Audit has been completed, Sitebulb will take you to the Audit Overview page, which is the first page of your Report.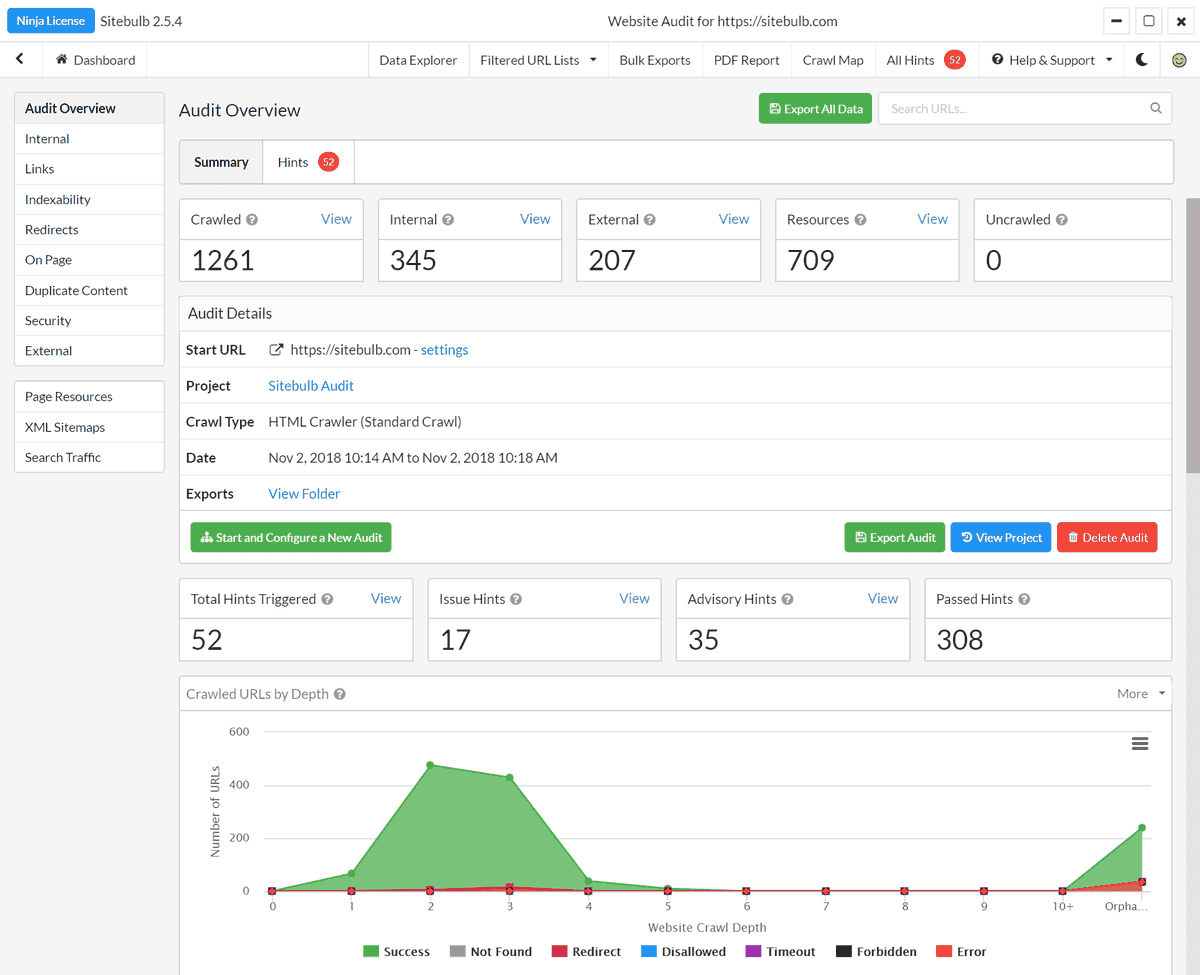 Without going into too much detail about all the reports, I'll just highlight some of the areas from this report to help you navigate to the different sections.
For a start, if you scroll down on this page you will see a number of graphs which tell you more about the crawl. On this Overview page, the graph data relates to all the URLs crawled, this includes external URLs and page resource URLs.
The main areas of interest can be broken up as follows: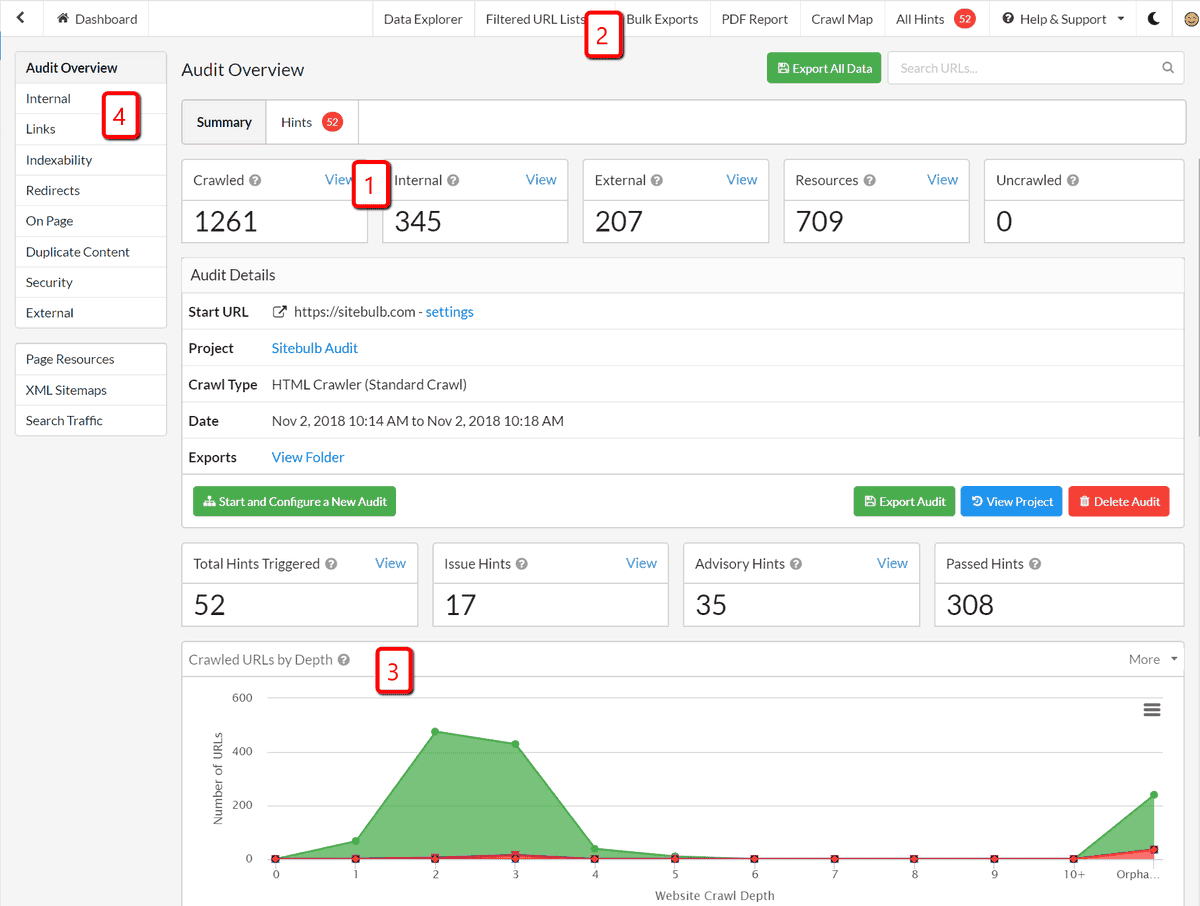 Insights data - Data about the crawl in its entirety. Click 'View' to view lists of the URLs.
Top navigation bar - This includes links through to the Crawl Map, the PDF Reports, the Export files, and lots of filtered URL Lists.
Graphs - Scroll down the page to see graphs relating to the crawl in its entirety.
Reports - The left navigation gives you access to each of Sitebulb's different reports.
Scroll further to reveal more charts and data. At any stage, if you are unsure what a graph or datapoint represents, hover over the little question marks to reveal a brief description.