Once you have selected your Data Analysis Options, the next section is the additional Google Analytics and Search Console data. You can select one or the other, or both. This data is used in 2 main ways:
Any additional URLs that were have organic search visits in GA or GSC will also be crawled (even if they were not found in the main website crawl). So this can affect how 'pure' the crawl data is.

Traffic, engagement and conversion data is pulled back from both sources and included in the reports, which can be extremely useful for content auditing (this data powers the 'Search Traffic' report).
How to authorize Google accounts
Underneath the Data Analysis Options, you'll see the panels for adding either a Google Analytics account or a Google Search Console one.

If you click to 'Add a Google Account' for either one of these, a popup overlay will appear asking you to sign in: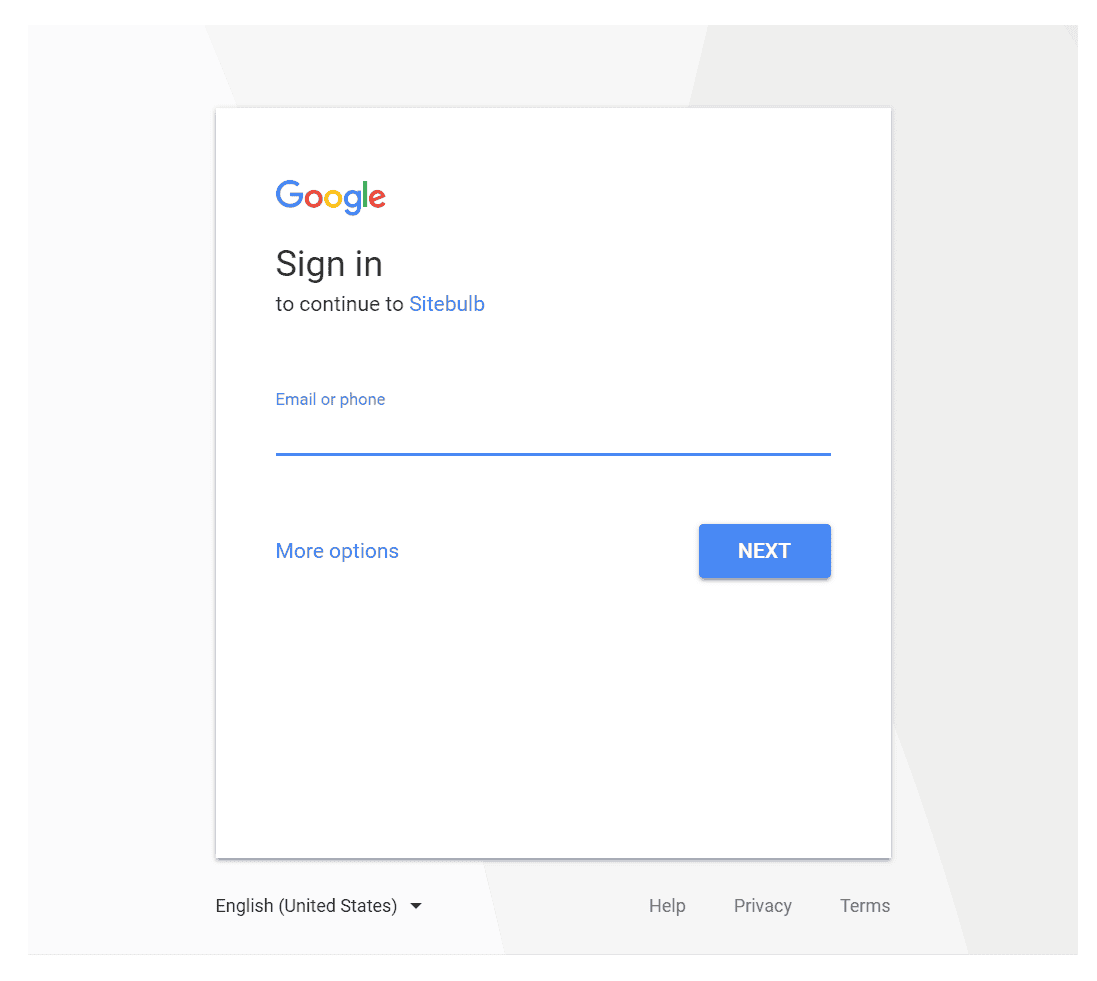 Once you've entered your username and password to sign in, you'll be brought back to the Audit setup page.
Now when you click on the dropdown, you should be able to select the account you just added.

Once you've selected the account, Sitebulb will check the domain you are crawling and match up the correct profile with what was found in Google Analytics. A View will be pre-selected, which you can change by clicking on the dropdown.

The process works in essentially the same way for Google Search Console, although once you have added a Google account you will not need to add it again (i.e. if you add it for Google Analytics, you don't need to add the same one again for Google Search Console, it will already be there).
Any Google accounts you add in this manner will be active and available until they are deleted from Sitebulb.
We have a full guide on Sitebulb's Google integrations, to learn more about the data that is collected, and how to do things like remove your Google account from Sitebulb.