To set up a new Project, return to the Dashboard and hit the big green button 'Start a new Project'.
This will take you through the sequence for starting a new Project, which begins with giving the Project a name, and selecting your start URL.

When choosing a name for your Project, try to avoid simply using the URL, as this will become confusing later on when you have a number of Projects. We recommend you think about the type of Audit you will carry out within the Project – for example of you are checking hreflang you may choose the Project name as 'Example Website – International Audit'.
The Start URL is the URL from which Sitebulb will begin crawling. Typically this will be the homepage of the domain you are auditing.
In certain circumstances, you may wish to start your crawl from a subfolder. If you enter a start URL that contains a subfolder (e.g. http://example.com/pages/) then a new checkbox will appear underneath: 'Crawl Outside of Directory.'

If you wish to crawl the entire website, then leave this box ticked, but if you wish to restrict the crawl to only that specific subfolder, just untick this box.
In the example above, I have unticked this box, which means I am instructing Sitebulb to only crawl URLs that start with http://urlprofiler.com/blog/.
Once you hit 'Save and Continue', Sitebulb will perform some 'pre-audit checks', and then take you to the Audit setup screen.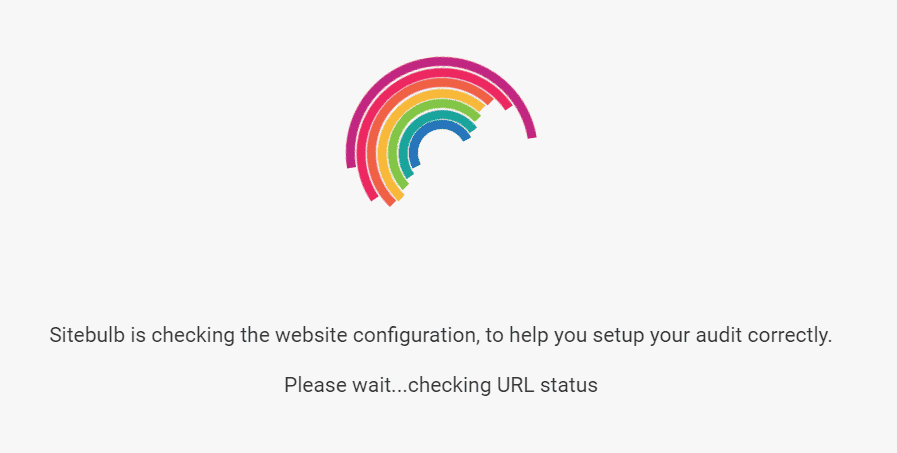 The purpose of the pre-audit check is to identify any potential issues that may hamper Sitebulb crawling the website, and help advise you which settings to use.
In most cases, the screen will look like this, with a dropdown for you to select 'Standard Audit' or 'Sample Audit'.

The Standard Audit is suitable for most websites, and it allows you choose from the full range of data analysis options.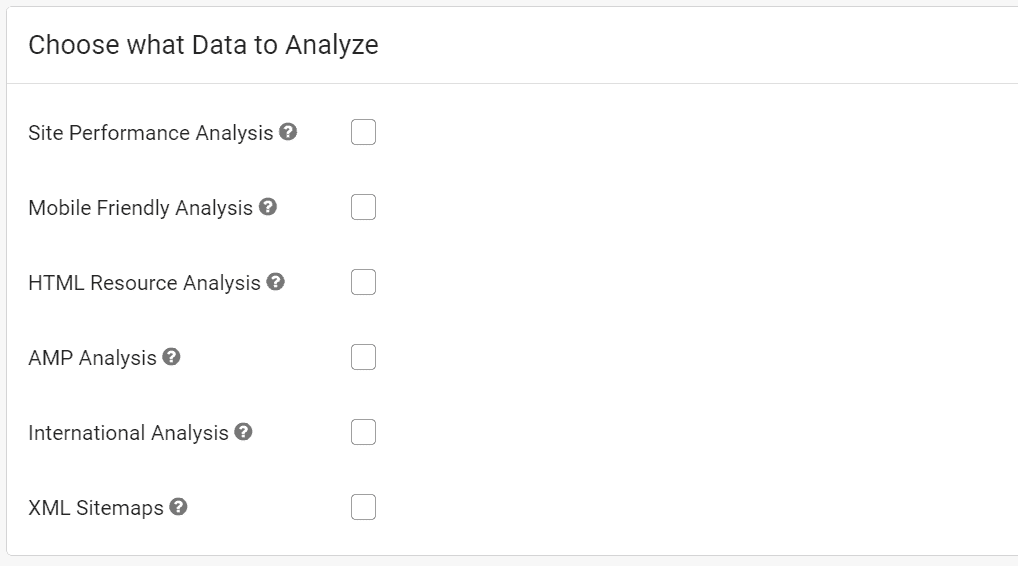 If you are not sure what any of the analysis options mean, you can hover over the little question marks for a brief description.
Once you have finished going through the setup options, hit 'Start Audit,' which will start the Audit running.

This will also create your new Project, in which your Audit will live, once the Audit has completed running.